Lady Tigers Pink Out night brought a full sweep of wins for Green Ridge Volleyball.  Junior High kicked off the winning streak setting the stage for JV and Varsity to finish off the Lincoln Cardinals.    In the JV match it was a strong serving night with LOTS OF ACES as Lady Tigers didn't give Lincoln any chance!  JV swept the Cardinals in 2 sets 25-7, 25-10.  Sisters Grace and Abby Warner led the charge each with 4 aces, followed by Zakiyah Morse and Sydney Gordon each with 3 aces.  Macy Reed led the offense with 3 kills and Miley Hayes finished with 3 assists.   In the Varsity match, Nevaeh Washington's steady play resulted in 8 kills, 2 aces and 2 digs for the night as the Varsity won 25-20, 25-14, 20-25, 25-23.  Kelsey Buxton followed her lead hammering down 5 kills and 2 blocks.  Sydney Gordon kept the hitters hopping dishing out 13 assists in the win.   A great night of volleyball and the Pink Out celebration made it even better with the fun games and auctions raising money for Cancer Perks.  A huge thank you to our Green Ridge community – For those that brought donations and for those that generously bid and battled for those coveted goodies – THANK YOU.  Thank you to our District Administration, Nancey Dove, and Tiffany Buxton for jumping in and making this night special.  And lastly – thank you to Coach Fletcher for being our MC and auctioneer.    Varsity Lady Tigers will compete in the first round of Districts on Thursday 7pm at Santa Fe taking on Sacred Heart.  HEY RAH TIGERS!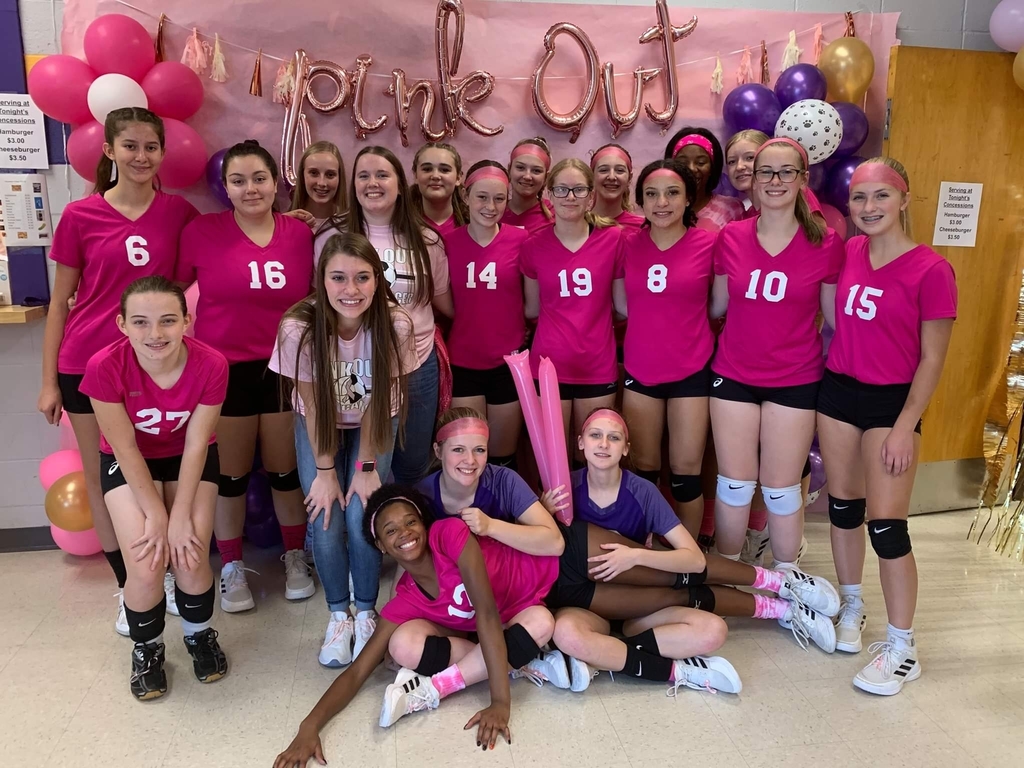 Congratulations to Ashlee, Ava, and Coaches Doane and Needy on their experience at MSHSAA Class 1 State Golf Championship! Ava finished 202 for the two day total, and Ashlee tallied 229. Congrats Lady Tigers! Round details to come later from Coach.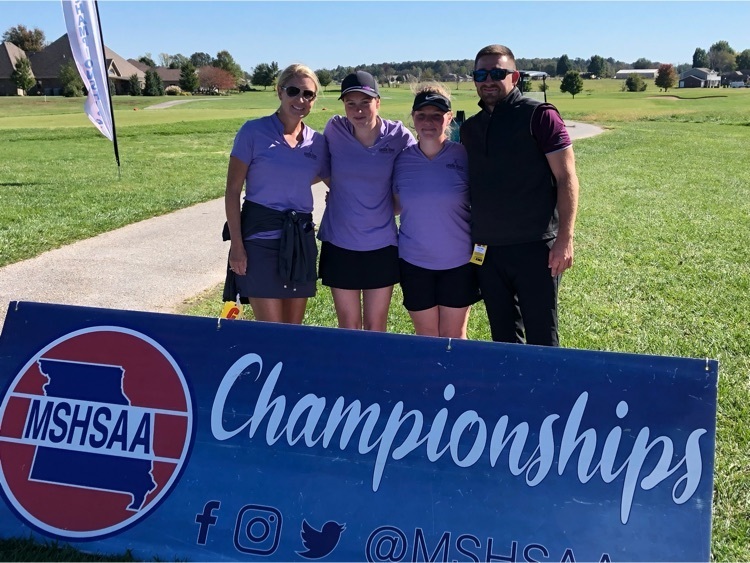 Pink Out is tomorrow! Everyone, wear your pink! Pink out shirts are in and will be distributed tomorrow. Apologies—due to supply issues, all medium sized shirts will be the darker pink. All other shirts are the light pink as advertised. Thank you for understanding.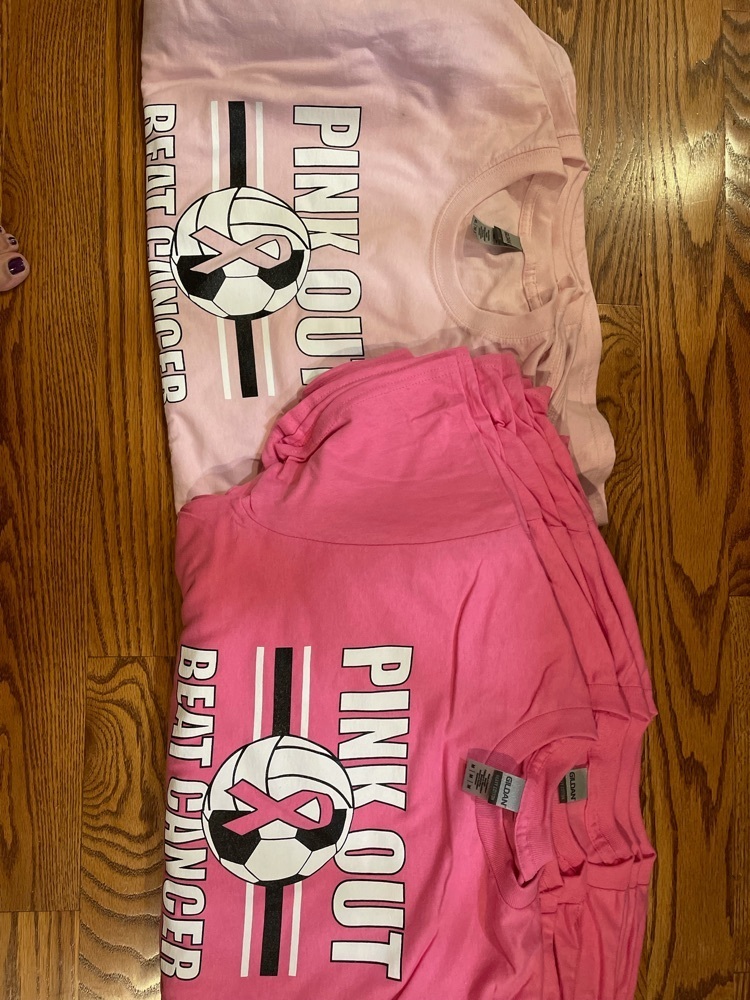 Pink Out is tomorrow! Everyone, wear your pink! Pink out shirts are in and will be distributed tomorrow. Apologies—due to supply issues, all medium sized shirts will be the darker pink. All other shirts are the light pink as advertised. Thank you for understanding.
Congratulations to Isaac Townsend on being recognized as an Outstanding Senior Student at the Sedalia Rotary Club today!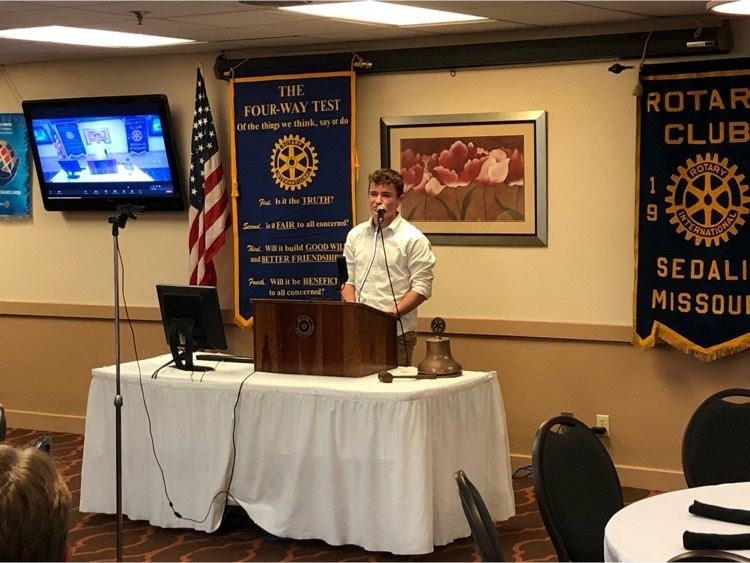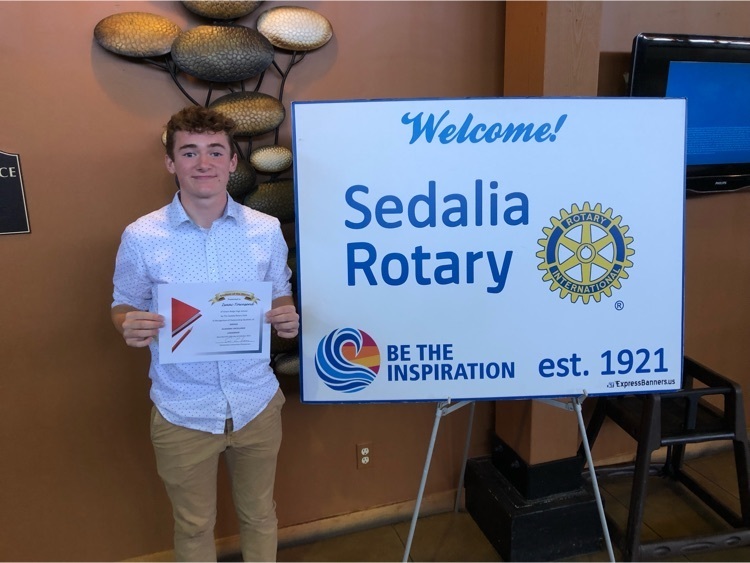 The JH Lady Tigers kicked off the Kaysinger Tournament with a win against Sacred Heart 25-13 & 25-14. Santana Rivas lead the team with 2 Kills and 8 Aces. Kayden Box added 6 aces and LC Box added 2 aces. Maggie Reed finished with 4 assists. The Lady Tigers played a hard match against Windsor coming up just short 19-25 25-18 15-17. They played a GR8 game. Santana had 11 Aces and 2 Kills Kayden added 1 Kill. Alayna Brosch added in 4 aces. The Tigers will play LaMonte at 9am. Let's Go Tigers!!!

The Ridge was Rocking Thursday night as the Lady Tigers avenged their Kaysinger Pool loss to Smithton. Behind the hot hand of Kayley Goodman and a rowdy cheering crowd (which was FAN-FREAKING-TASTIC!) the Tigers took charge and fought out a 4-set win 25-19, 22-25, 25-9, 25-23. Kaylee picked apart a strong Smithton defense racking up 18 kills and scrambling for 6 digs. Nevaeh Washington added 8 kills, 6 digs and 3 aces providing some exciting back row plays. Kelsey Buxton battled at the net to grab 4 kills and 2 blocks and served for 3 aces. Matti Mergen kept Smithton's defense off-balance with well placed tips getting 4 kills of her own while setting up the offense with 14 assists. Sydney Gordon added to the offense dishing out 12 assists and playing tough defense for 3 digs in the win. Junior Varsity suffered a loss 23-25, 19-25 playing steady but just not able to find the right gear. Isabel Knoernschild and Abby Warner led the offense with 2 kills a piece. Grace Warner and Molli Mahalovic each served for 2 aces. Miley Hayes dished up 5 assists and Mallory Reed added 4 assists. Defensively Katlynn Hiller led the way with 4 digs. Varsity Tigers will be travelling to Versailles this Saturday to compete in the Versailles Tournament. We wish our Junior High team GOOD LUCK in their Kaysinger Tournament that is being hosted in The Ridge this weekend. Then GET YOUR PINK OUT and make plans to be in The Ridge Tuesday 10/19 for the last home match and PINK OUT game vs Lincoln Cardinals.

Board Meeting October 20, 2021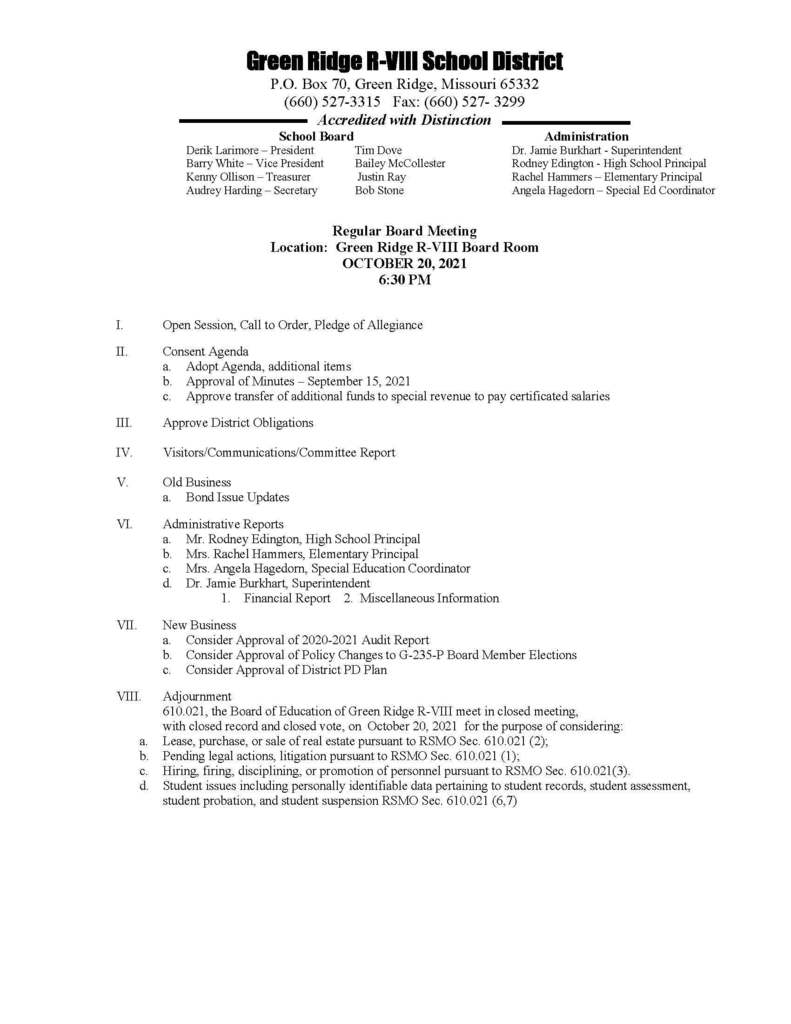 Congratulations to the JH Volleyball team on their win over Otterville last night. The A team played a great game winning 25-9 and 25-14. Santana Rivas led the team with 2 Kills and 9 Aces. Kayden Box led with 3 Kills and 2 Aces. LC Box contributed 6 Aces as well. The B team then played a hard game against Otterville's A team losing 25-15. Kynleigh Tyler had 2 Aces and Emma Larimore had 1 Ace to finish out the night. The girls have a busy week with playing Smithton Thursday and competing in the JH Kaysinger Conference Tournament this weekend. GO LADY TIGERS!

Lady Tigers pounced back into action for another win for both the junior varsity and varsity teams as they traveled to Otterville Tuesday night. Junior Varsity took charge winning 25-16, 25-8. Miley Hayes brought her solid serving skills to the line and finished with 5 aces. Macy Reed and Mallory Reed led the offense with 2 kills each and Zakiyah Morse led the way defensively with 4 digs. In the Varsity match Lady Tigers were laser-focused from the service line with 3 players serving aces for a total 15 points: Nevaeh Washington (6 aces), Kayley Goodman (5 aces) and Matti Mergen (4 aces). Strong serving in volleyball often means lots of free balls back and that meams lots of opportunities for offense and Lady Tigers were putting the ball away! Nevaeh again led the way with 11 kills and Kelsey Buxton made her presence known with 8 kills. Kayley Goodman was in hunt as well with 7 kills. Setters Matti Mergen and Sydney Gordon found their hitters. Sydney dished 13 assists and Matti added 11. Topping off the hot offense, Kayley Goodman made some spectacular digs to keep the ball alive and finished with a total of 9 digs. Fun night of volleyball! Lady Tigers retun to action Thursday night taking on Smithton on the home court in The Ridge.

For the 3rd year in a row, the Green Ridge Girl's Golf Team will be going to the big dance. Both girls shot a 102 (Personal Best) and will be competing in the State Tournament next week ⛳️ The weather was absolutely brutal but they played a complete round of golf today and were rewarded for all of their hard work! Coach Doane stated, "I'm extremely proud of them, but the work isn't finished yet." Let's keep up the GR8 work, ladies!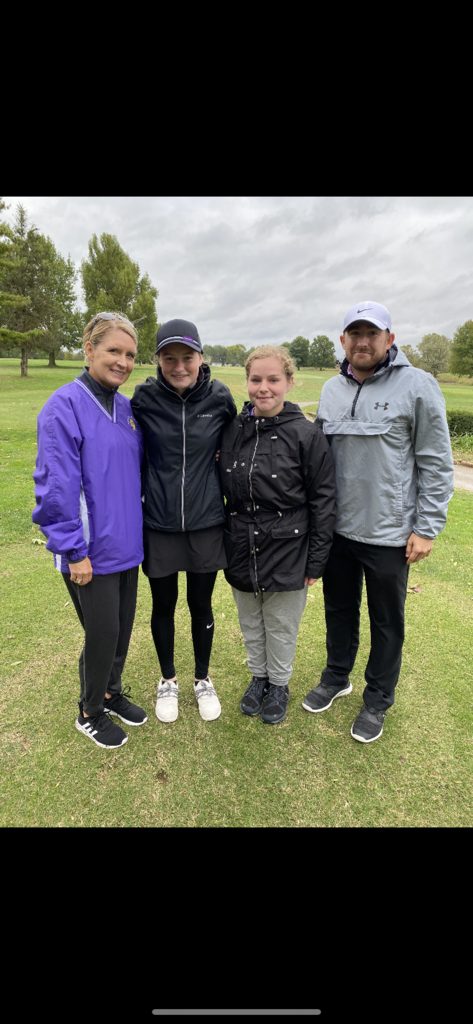 STUDENT OF THE MONTH! Congratulations to our elementary student of the month Talen Skidmore. Talen is a hard worker who enjoys learning new things. He applies what he is learning to other areas at school and at home. He has a positive attitude and is kind to all of his peers. Many teachers have said he is a "GR8 Kid!" Congratulations to our high school student of the month Lane Fox. He has shown leadership in FFA, as well as showing some other 10th graders how to work in the concession stand. Lane has maintained a challenging schedule while keeping consistent high levels of achievement. He is respectful, cooperative, and willing to volunteer to help out whenever he can.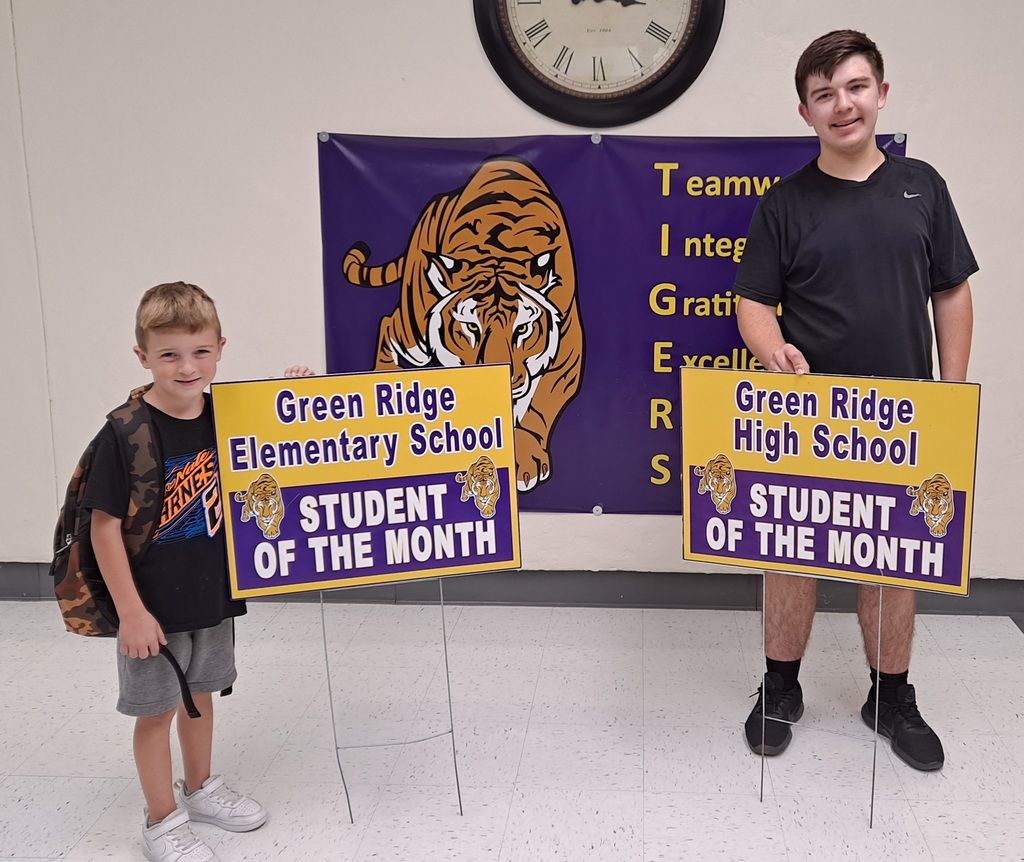 These 7 students along with many others from our district came together for a day of music rehearsals in preparation for the concert performance this evening.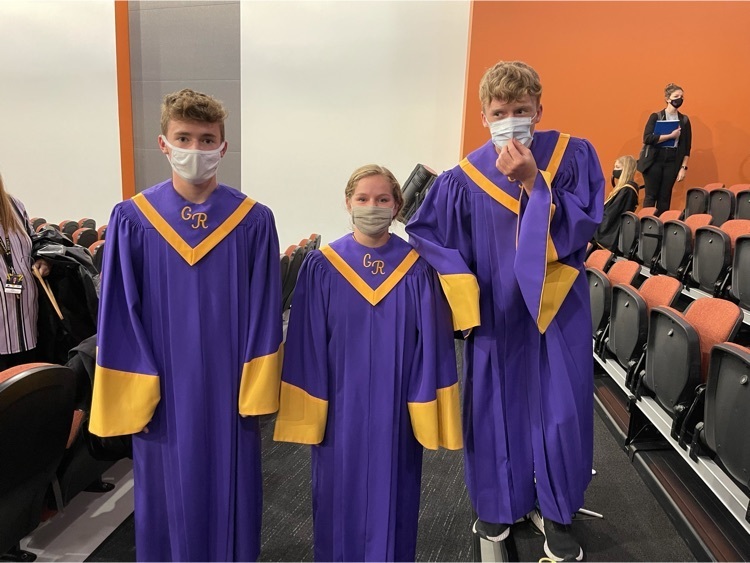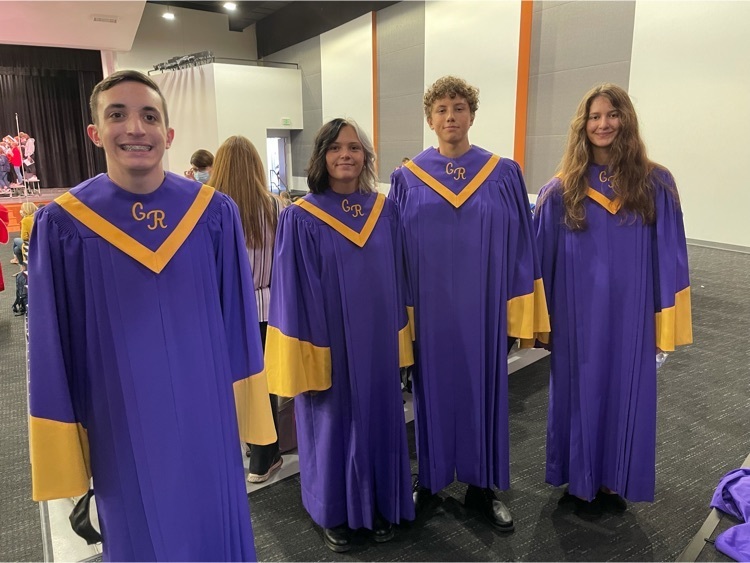 7 of our Choral students performed in The All-District and 9th & 10th grade Honor Choir. It was a wonderful day full of rehearsals, music, and joyful singing!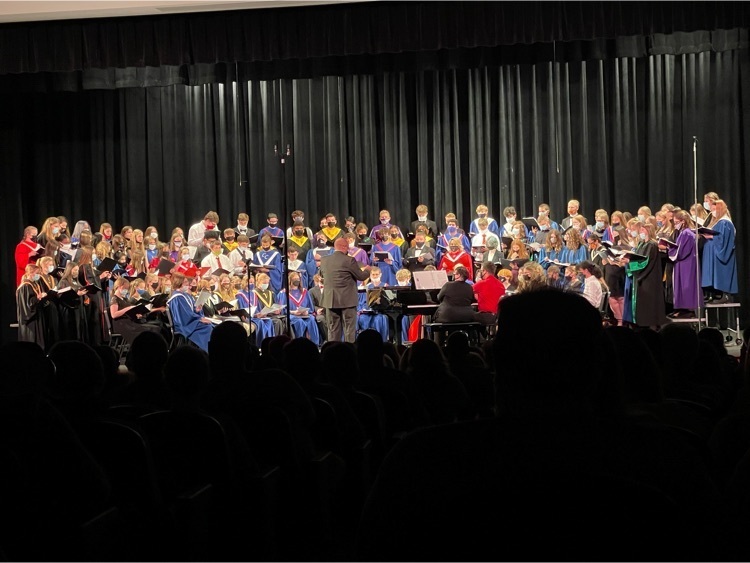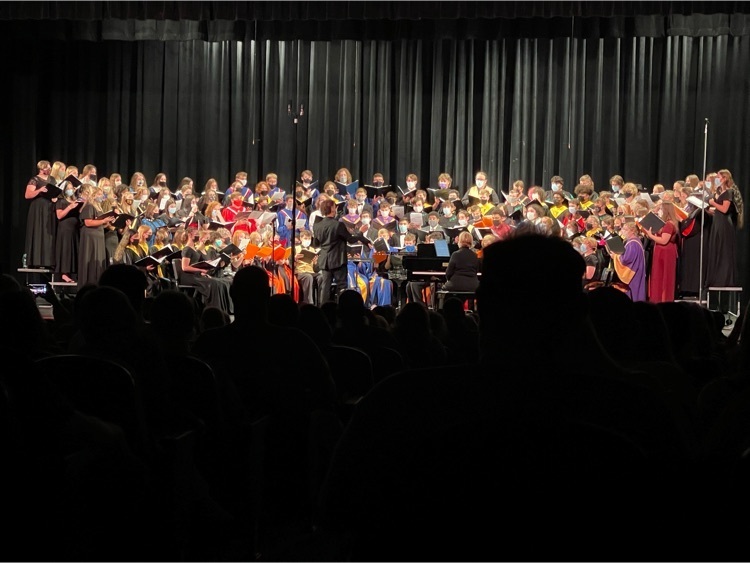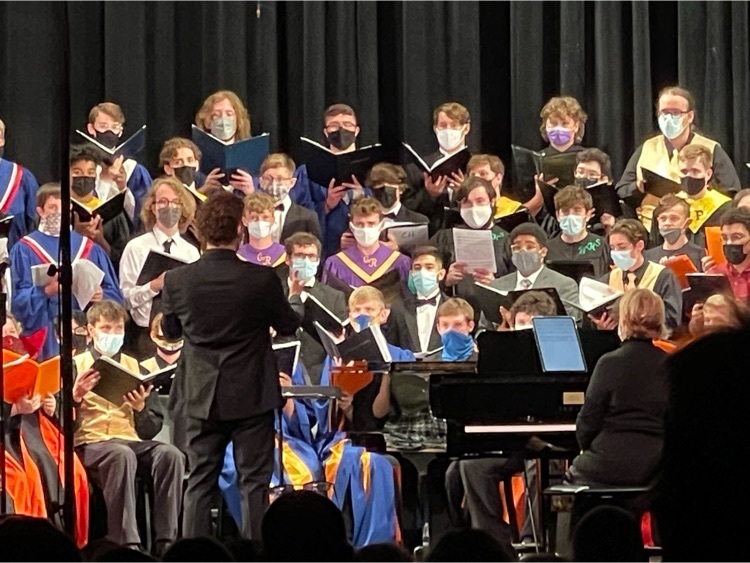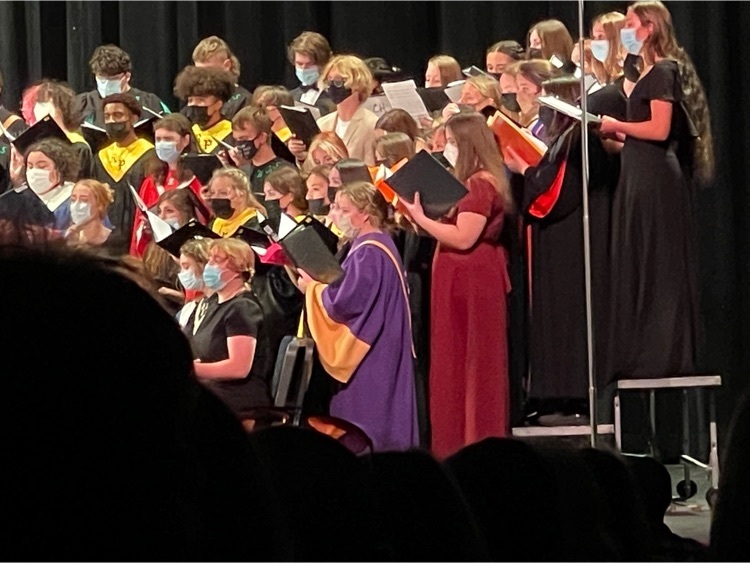 The GRHS softball team will be hosting a coed slow pitch softball tournament on Saturday October 30th. For more information or to enter a team contact Kaylee Schmidli at
schmidlik@grtigers.net
.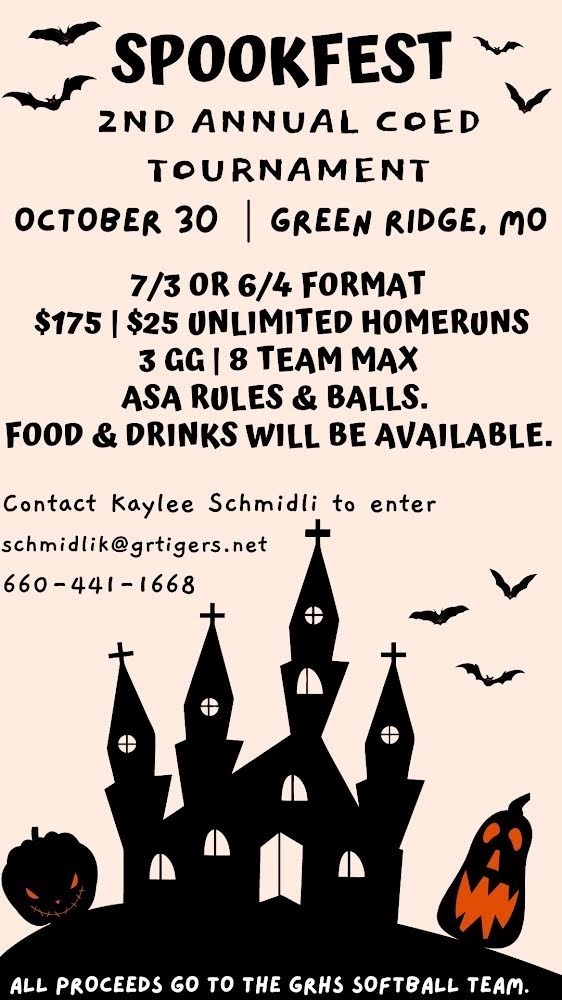 The GRHS softball team will be hosting a coed slow pitch softball tournament on Saturday October 30th. For more information or to enter a team contact Kaylee Schmidli at
schmidlik@grtigers.net
.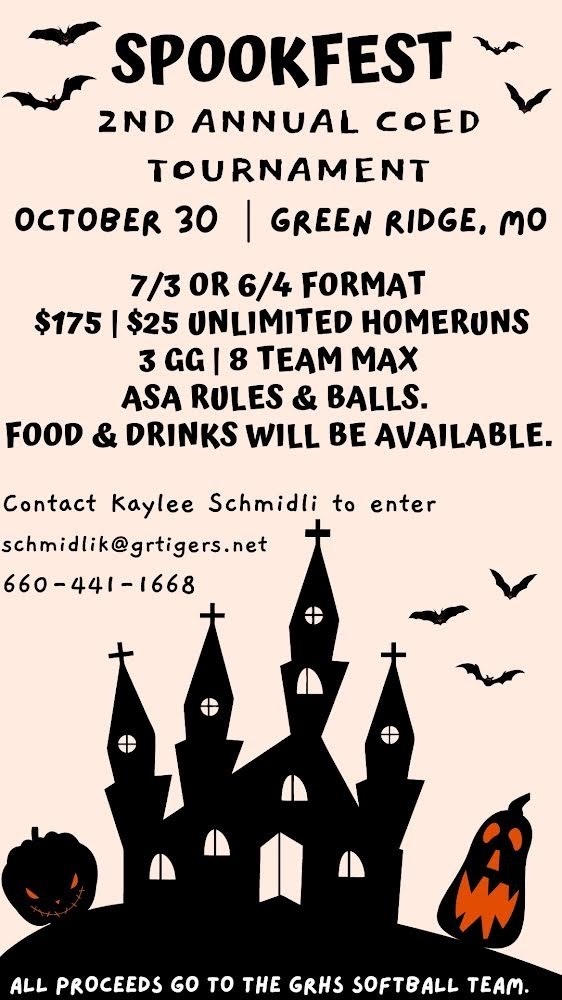 Last night was the last regular season girls golf match in California vs Blair Oaks and California. Ashlee finished in 7th place. Ava finished in 10th place. Abbey finished her golf season with her season best! Ava and Ashlee have a few more days of prep before teeing it up in Springfield for the district tournament on Monday. ⛳


Lady Tigers swept the Tipton Cardinals at home Tuesday night winning both the JV match and Varsity match. Junior Varsity started the night winning in 2 straight sets 25-13, 25-14. Sydney Gordon served for 3 aces and swung for 3 kills to lead the way. Zakiyah Morse added 2 aces and 2 kills. Miley Hayes added 4 assists. Isabel Knoernschild prowled the net pulling down 3 kill blocks. Exciting to see 14 of our Lady Tigers combine efforts for the win. Varsity continued the momentum. Lady Tigers won the Varsity match 25-22, 25-19, 25-23 behind the efficient offense from Nevaeh Washington. Nevaeh hammered down 10 kills for the night. Kayley Goodman used a variety of shots to get 6 kills while also serving for 3 aces and covering the court on defense with 6 digs. Kelsey Buxton and Matti Mergen added 5 and 4 kills to keep Tipton off balance. Setting up the offense Mergen led with 16 assists and Sydney Gordon added 6 assists. Libero Lexi Van Brocklin fired up the communication and came out with 5 digs. Congratulations to all our high school Lady Tigers! Varsity will return to action in the Kaysinger Conference tournament on Thursday playing 3 pool play matces in Cole Camp. Kaysinger bracket matches will take place on Saturday in Cole Camp. Junior Varsity's next match is next Tuesday 10/12 along with Varsity in Otterville.

Our music department's chairs have been upgraded! These kindergarten students in Mrs. Pottorff's class give the chairs their approval!