TODAY we celebrate National School Nurse Day! We think our school nurse is pretty special! Thank you, Missi Larimore, for taking such good care of our GR8 students and staff.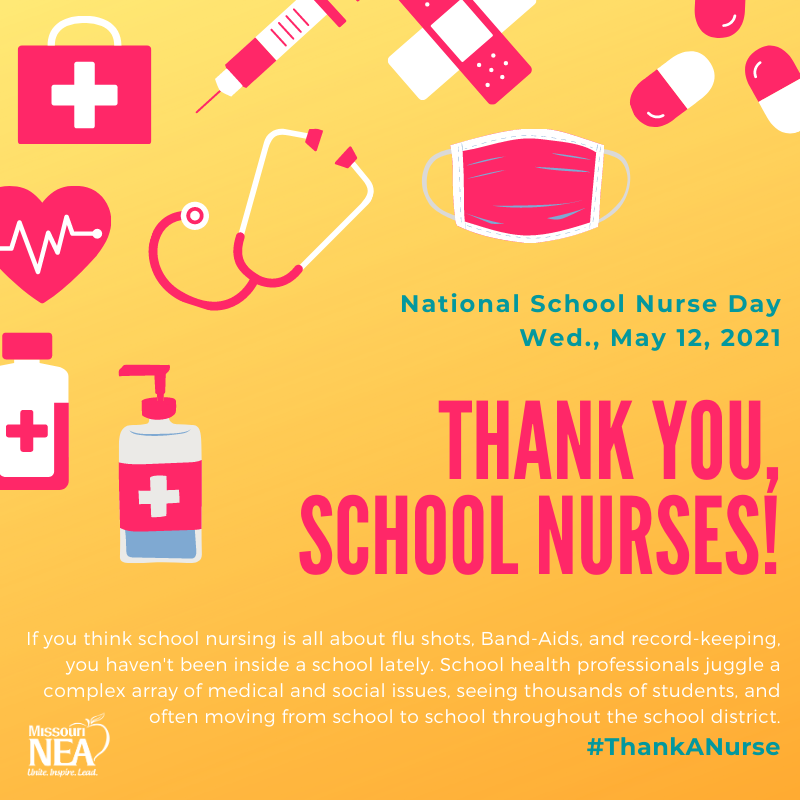 Plese see the attached letter from Dr. Burkhart regarding a change in COVID-related protocols for our GR8 schools on Wednesday, May 12. As per the approved Re-Entry Plan from the beginning of the school year, masks will be optional for staff and students when PCHC lifts the mask rule. Masks are optional for staff and students beginning Wednesday, May 12.

Not all heroes wear capes...ours wear aprons! TODAY we celebrate School Lunch Hero Day! We are so thankful for Greta, Rena and Rhonda and all of the love they put into healthy meals for our students to eat each day.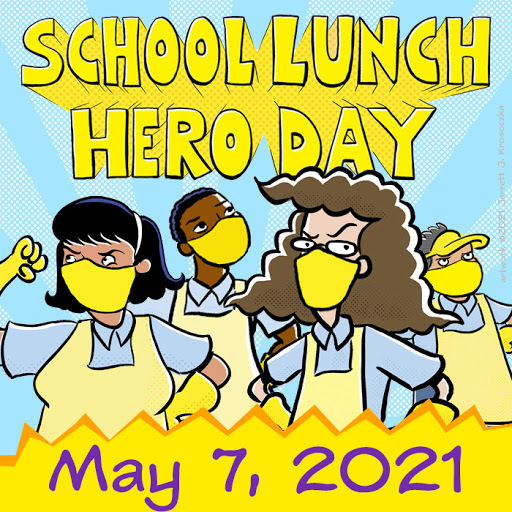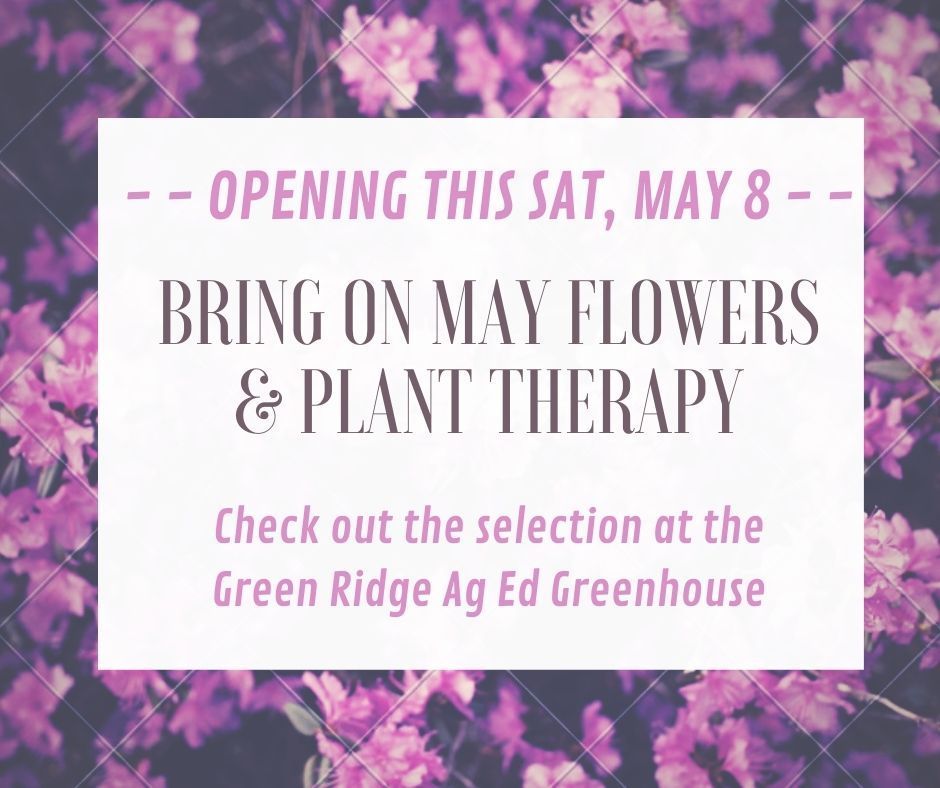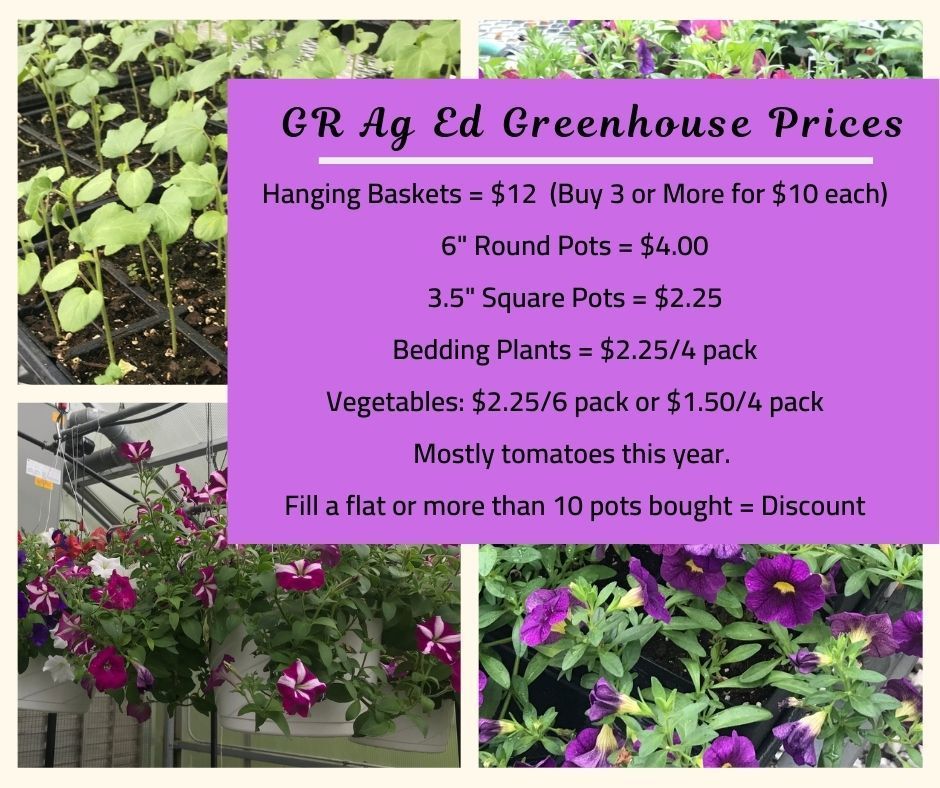 Over the past few weeks, students in Mrs. Sleeper's class have been working on animal research papers. They picked an animal, researched it on their chromebooks, and took notes over their animals. They then turned that information into a research paper and made it into a poster to display in the hallway. GR8 job, students!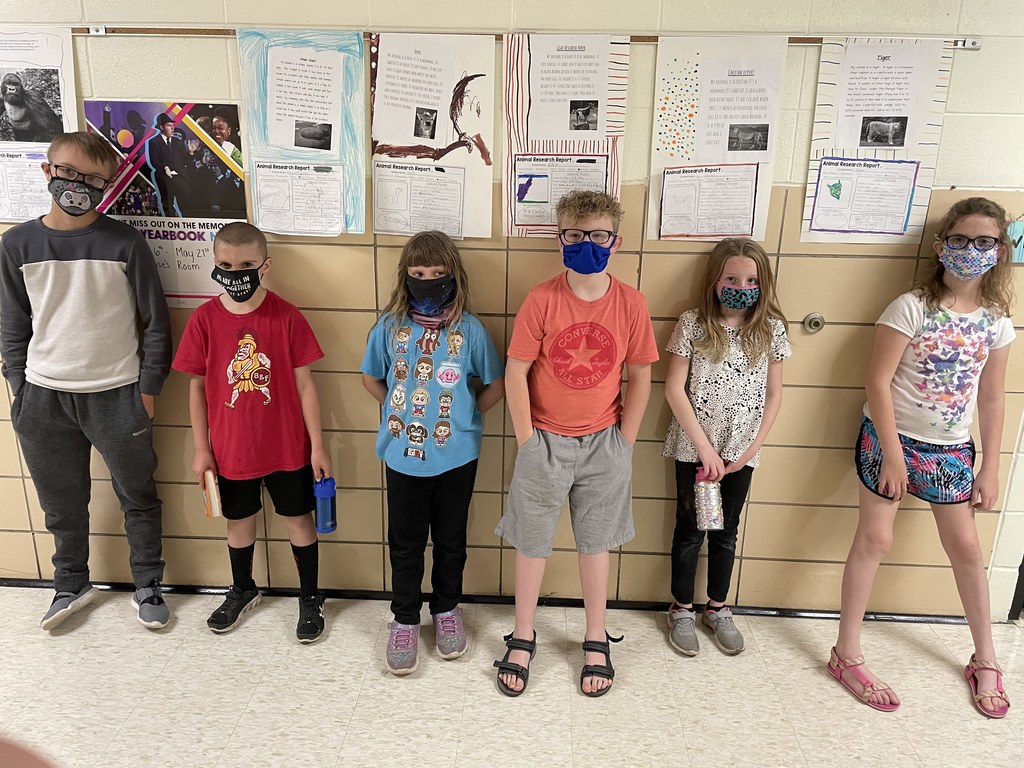 District softball update: The Lady Tigers beat Smithton in their first round of district play last night 14-4 in 4.5 innings. Kayley Goodman earned the victory on the mound, with solid defense behind her. Offensively, the Tigers finished with 14 hits. Senior, Addie Berry finished the night 3 for 4. On top of that, both Addie Berry and Matti Mergen contributed 3 RBIs. The Lady Tigers will take on Lincoln in the semifinal game of Districts on Wednesday at 4:00. GR8 job, TIGERS! Keep up the great work!

Our GR8 boys golf team held its last regular season match vs Knob Noster last Tursday. Sam Verbovshchuk placed 5th and Kameron Hoos finished in 6th place. Golf districts begin on Monday, May 10. The team is in their final week of preparation before the big tournament at Clinton Country Club. Go TIGERS!

The Tigers lost a good game against Sacred Heart last night, 20-10. Offensively, the Tigers were led by Landon Mason who hit a home run and scored two runs. The Tiger offense came alive with a season's best 10 runs, and have shown improvement as the season has progressed. Austin Warner and Mason Ferrel pitched very well over their 5 innings of work. Some ill-timed fielding and baserunning mistakes were the biggest differences in the game. We are proud of our TIGERS!

Our GR8 boys golf team improved their team score by over 20 strokes yesterday at the Stover Invitational. Kamryn Hoos improved his personal best by over 15 strokes and finished in 17th place. The team finished in 6th place. Great improvement, boys!

The Tigers competed at the Smithton Invitational today. For this meet, the main goal was to attempt some new events that each athlete has not tried before. Despite this unfamiliarity, the Tigers put up very strong performances. Starting with the field events, Wyatt Brosch and Mason Miles both competed in the discus throw and long jump. Mason threw 20.75m earning a new PR and placing 8th at the meet. Wyatt won the event with a throw of 30.63m improving his best mark as well. In the long jump, both boys debuted with jumps of 3.19m for Mason and 3.62m for Wyatt. Mason earned 9th at the meet. This earned Wyatt the number 3 spot on the GRJH Top 5 for Long Jump and tied for 7th at the meet. For the running events, Jared Owens represented GR in the 400m dash, Callie Knoernschild in the 800m run, and Rylee Donaldson and Matthew Sharp in the 200m dash. In his first-ever 400m dash, Jared Owens ran 1:08.57, taking over the second spot on the GRJH Top 5 for 400m dash and placing 8th at the meet. Callie Knoernschild ran her first 800m run, finishing in 3:26.92 and placing second. She had a strong start and was able to maintain throughout the entire race. In the 200m dash, Rylee Donaldson ran 34.57s placing 4th on the GRJH Top 5 for the 200m dash and placing 6th at the meet. On the boy's side of the 200m dash, Matthew Sharp finished in 31.89s also taking over the 4th spot on the GRJH Top 5 for 200m dash and placing 8th at the meet. The Tigers will compete next on Friday at Windsor. Great work, Tigers!!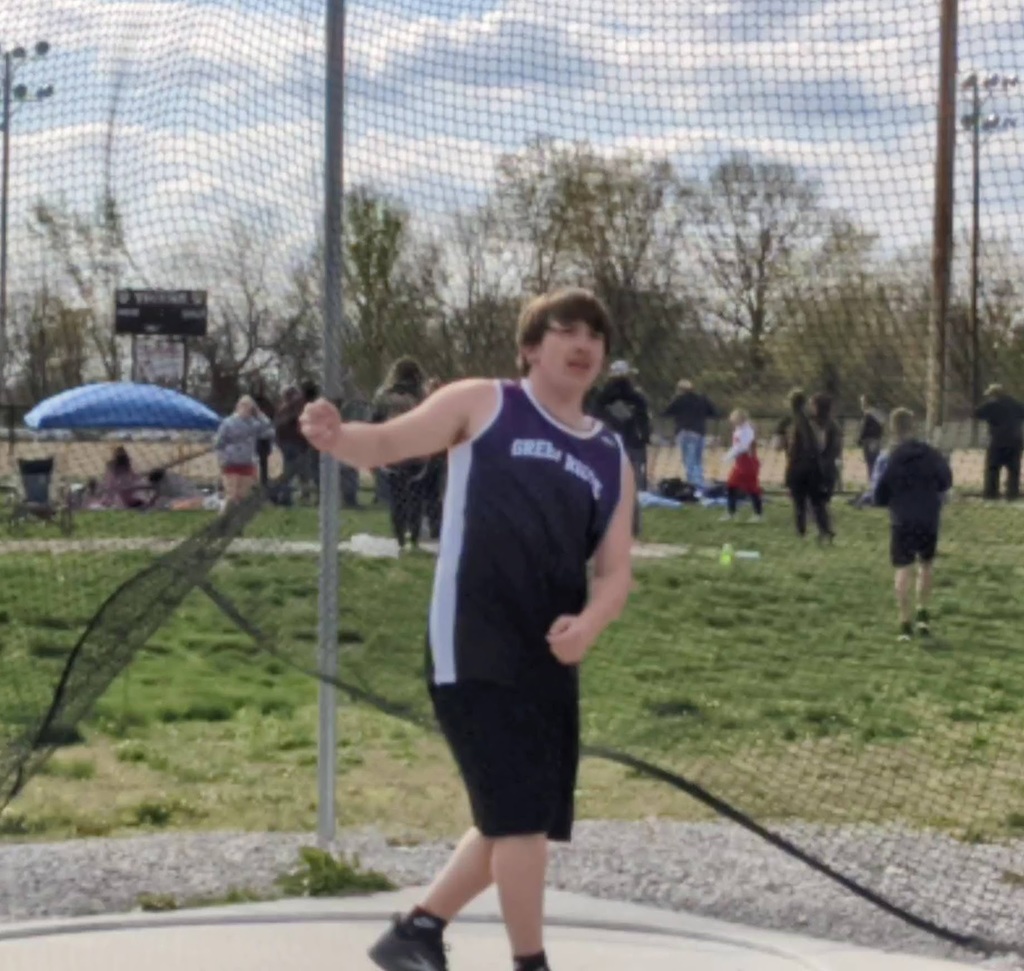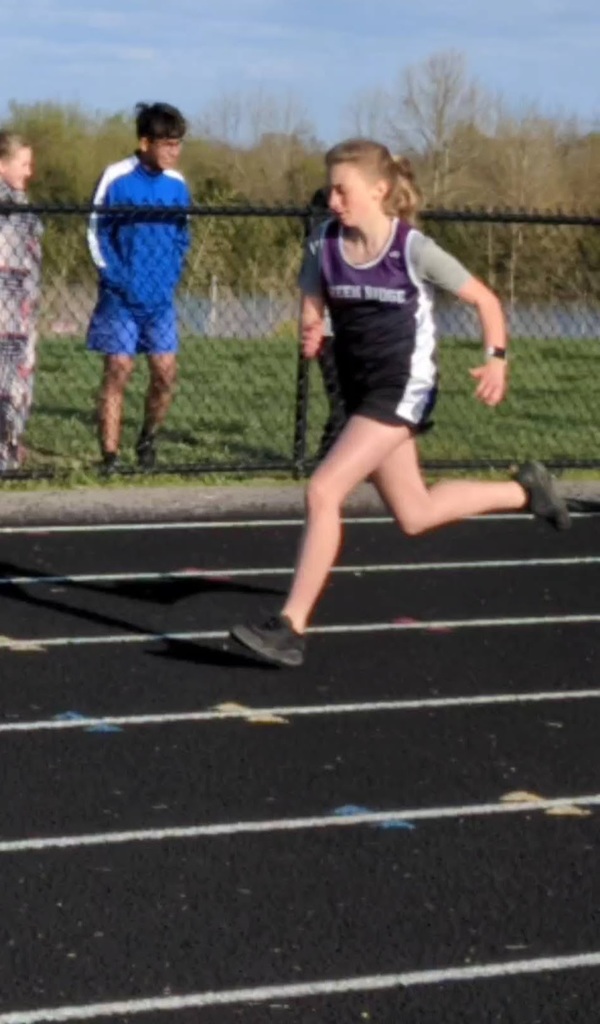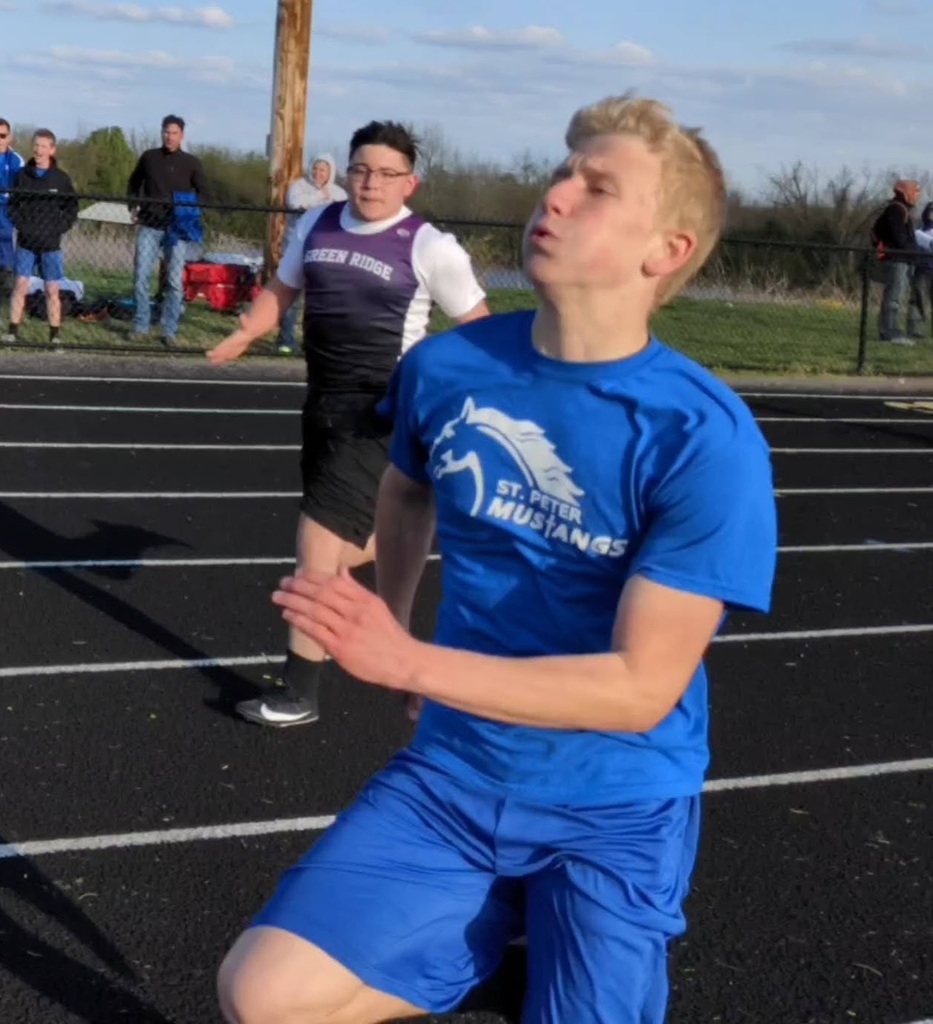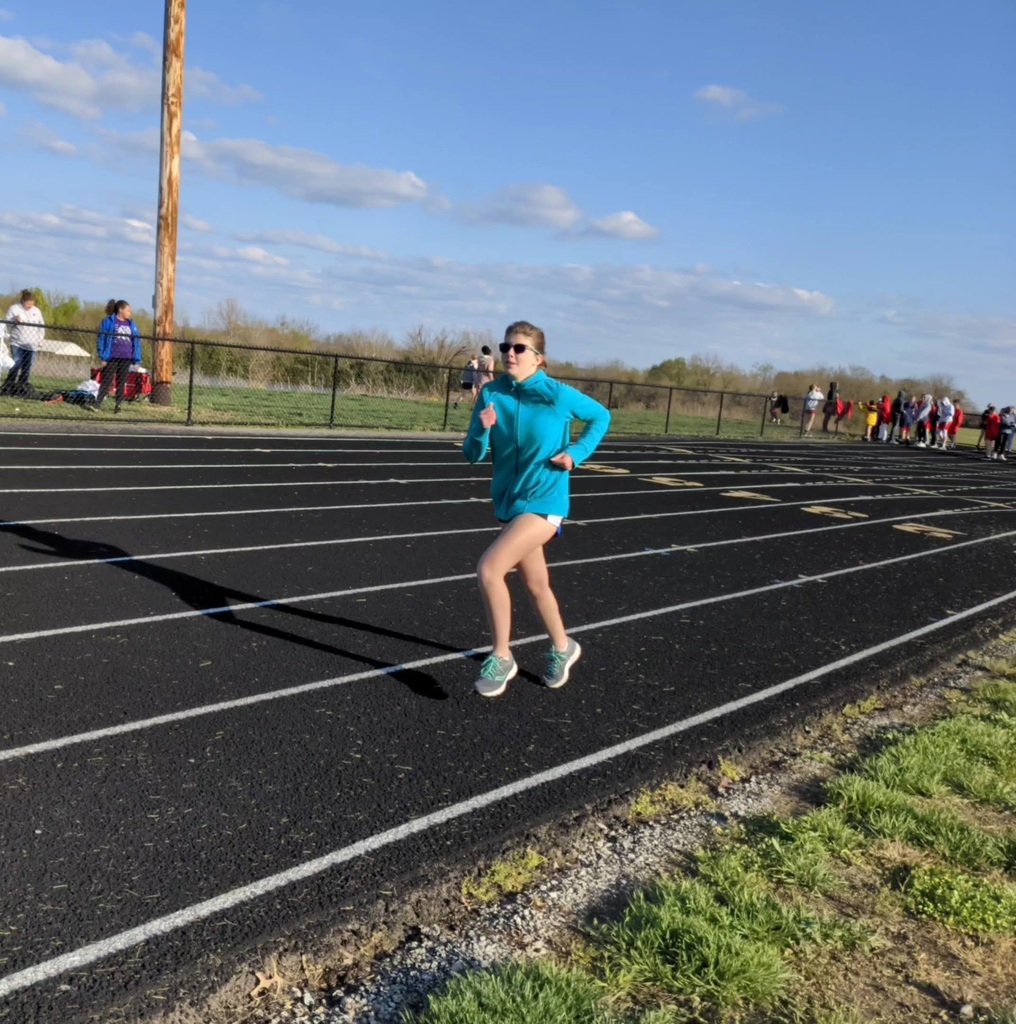 On Monday, April 19, the junior high Tigers traveled to Russellville for the War-Tribe Relays. The meet started off warm with temperatures in the 70s before cooling down to the 50s. While the temperature cooled down, our performances did not. To start the meet, Jared Owens and Matthew Sharp threw in the discus. Jared improved his personal record to 26.65m, an improvement of 3.06m. Matthew improved his best from 21.13m to 23.37m. Following the discus, Mason Miles threw 6.37m in his first ever shot put attempt. On the running side, Mason and Matthew continued the Tigers performances in the 100m dash with 14.63s and 15.19s respectively. This qualifies as a PR for Matthew. In the 1600m, Jared ran 6:01.98 to improve his best time by about 1 second. For the girls, Callie Knoernschild ran 8:06.54. She did a great job persevering and pushing through despite running alone most of the race. Rylee Donaldson improved her PR from 7:05.82 to 6:57.23. This makes her the first middle school girl in recorded GR history to break 7 minutes in the mile. The GRJH Tigers will compete next at Smithton on Wednesday. Great job, Tigers!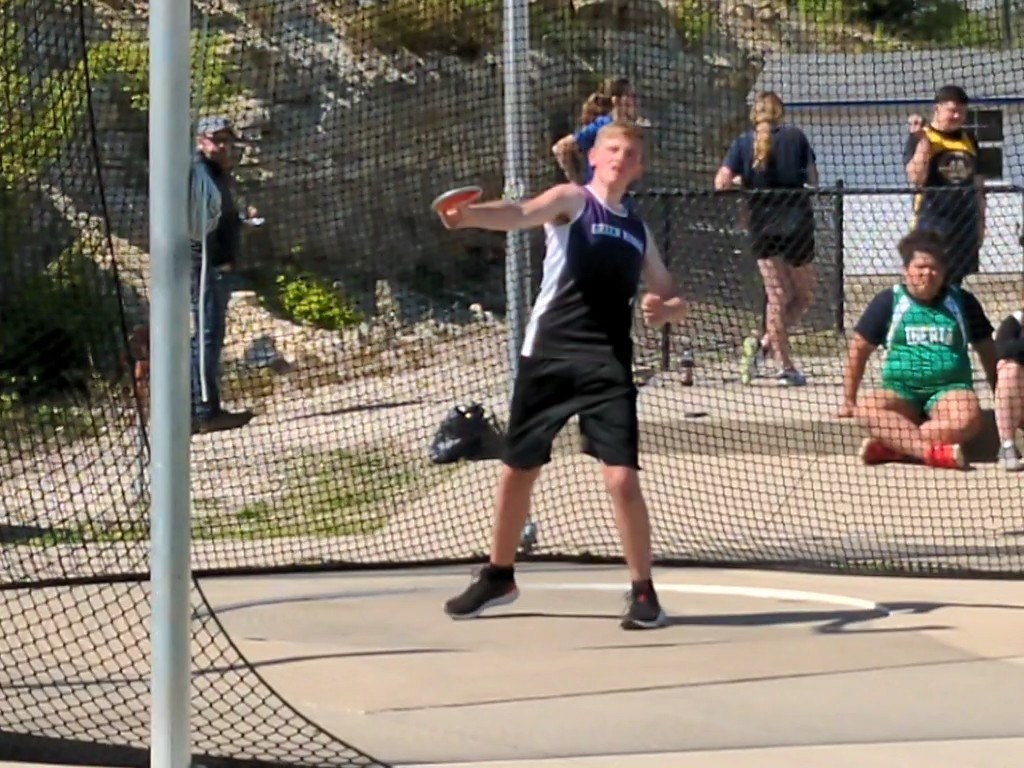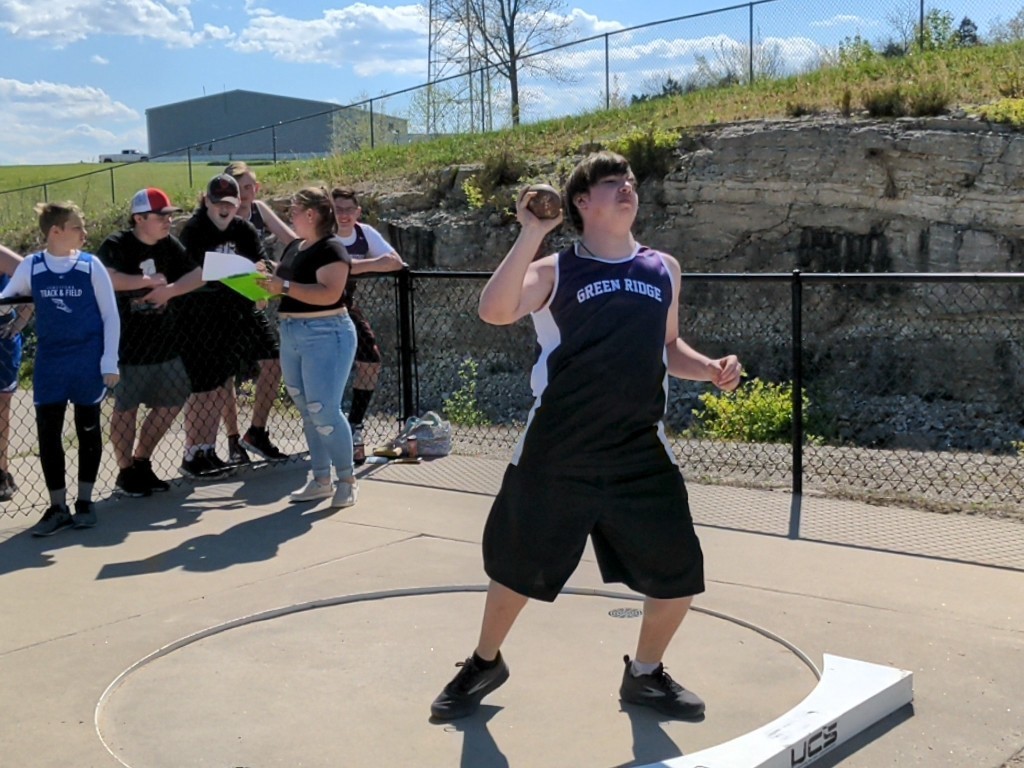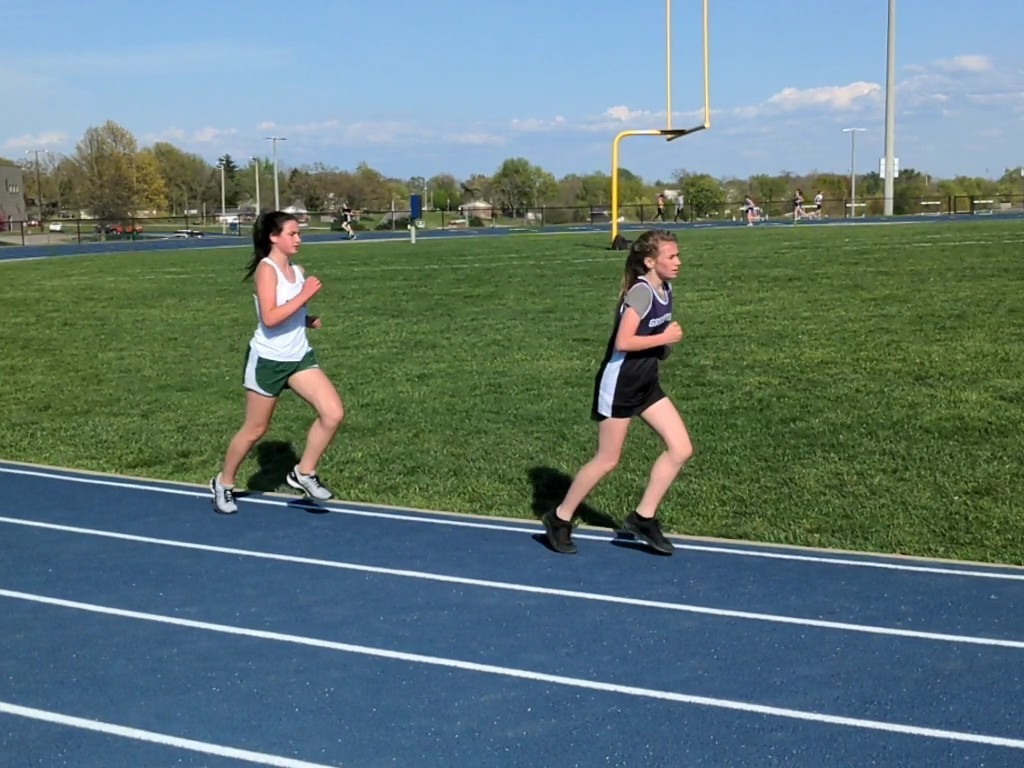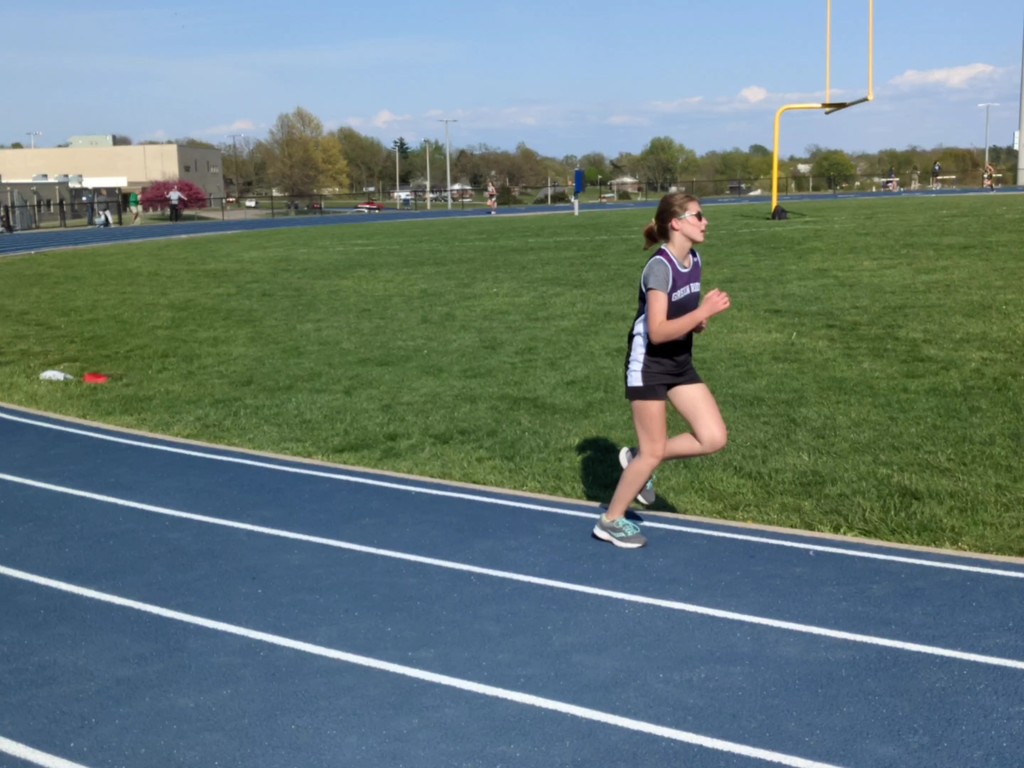 Golf at Knob Noster and Softball at home vs. Otterville is cancelled for this afternoon/evening. We are working on rescheduled dates, and will post as soon as a decision is made. JH Track in Smithton has been moved to tomorrow 4/21.

Third graders have been working hard this week on writing letters to someone they know. They have learned the correct way to write a letter as well as address an envelope. To finish off the unit, we took a trip to the post office to mail our letters and learn about how our mail system works!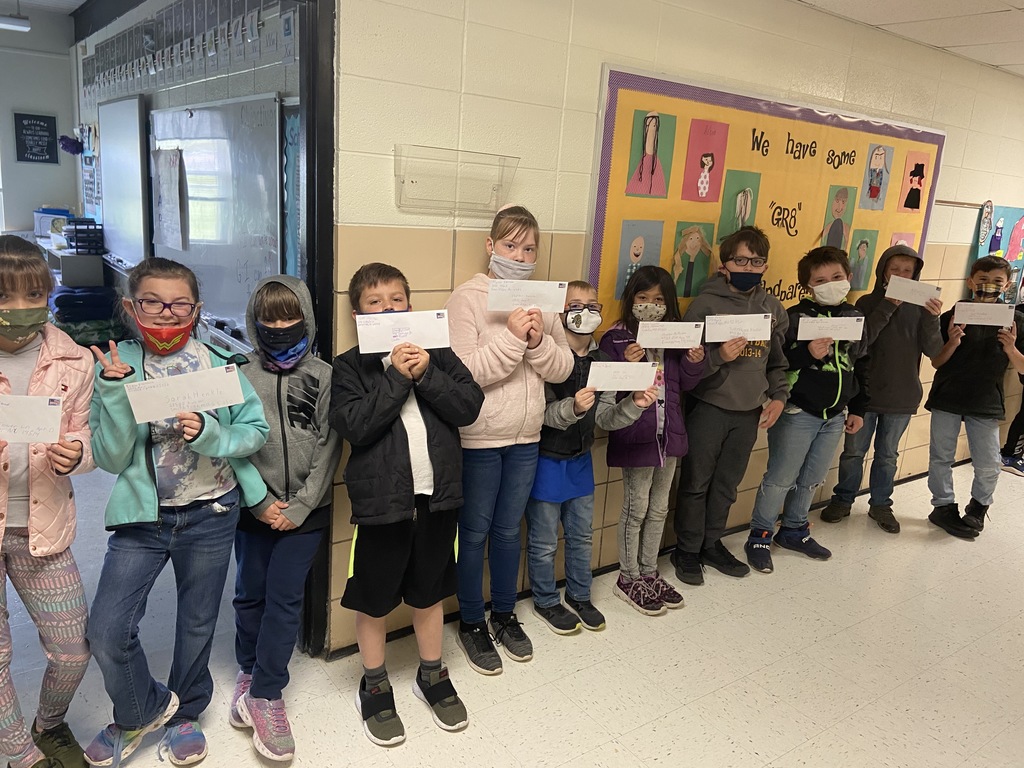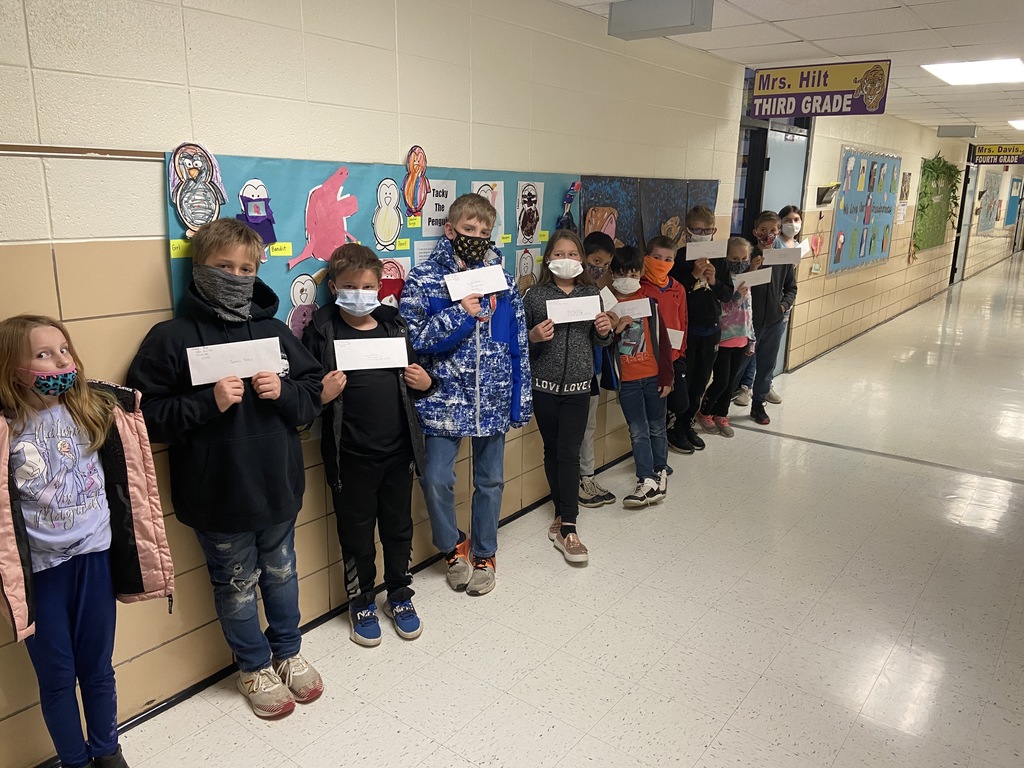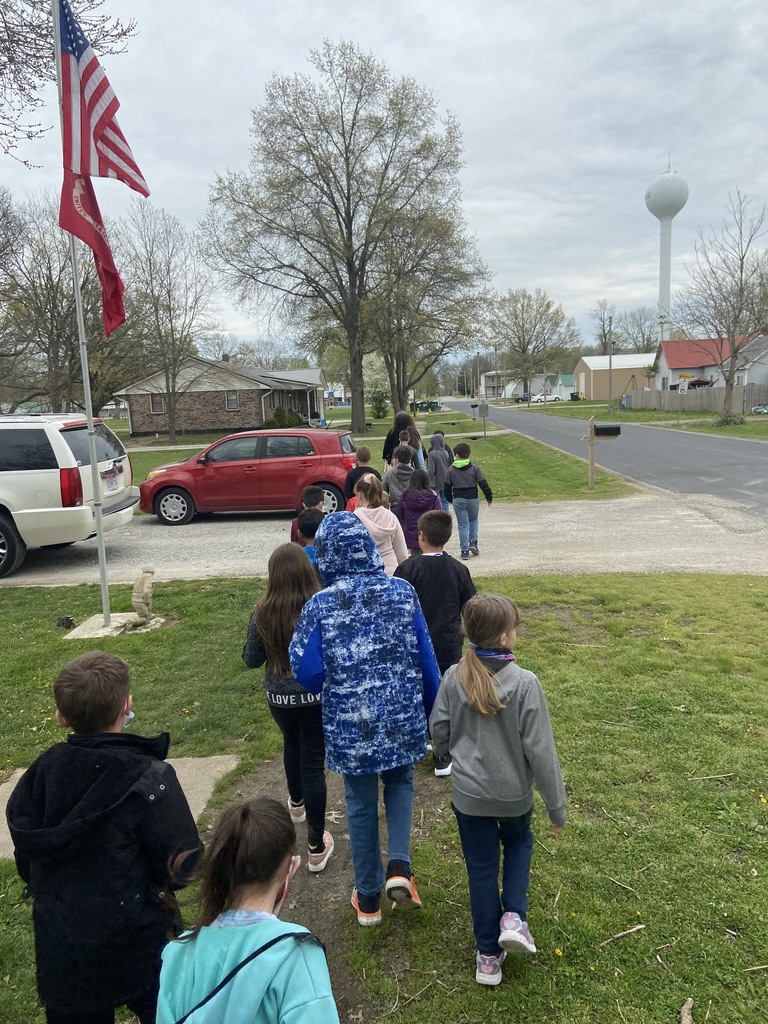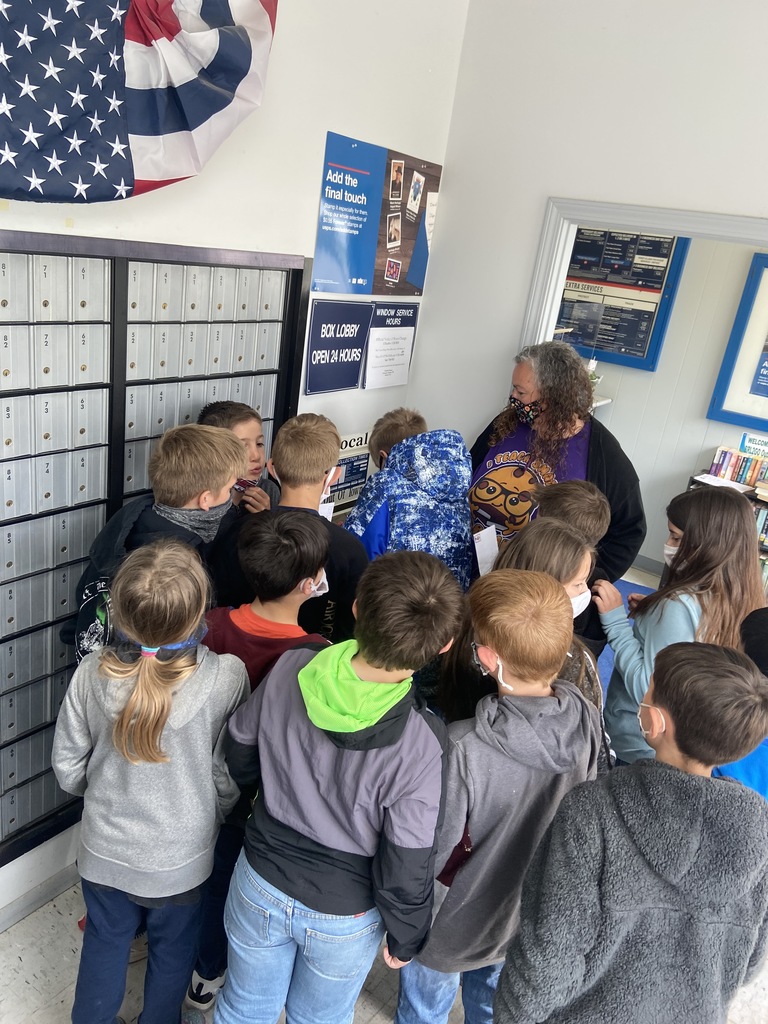 The junior high Tigers track team traveled to Smith-Cotton on April 15. They competed hard and did very well. In the discus throw, Wyatt Brosch threw 30.13m and extended his junior high school record. Jared Owens threw 23.59m and has the second spot on the top 5 list. Mason Miles threw 20.49m in his debut and Matthew Sharp threw 21.13m for his first meet. In the 100m dash, Matthew Sharp ran 15.22s in his first race. Mason Miles ran 14.49s in his debut to place 3rd on the GR middle school top 5. Wyatt Brosch ran 13.22 to win his heat as well as place 1st on the GRJH top 5. In the mile, Jared Owens ran a personal record of 6:03. Jared is 3rd on the GRJH top 5. Callie Knoernschild ran 7:28 to PR by 30 seconds. Callie is currently 3rd on the top 5 list. Rylee Donaldson ran 7:05 to PR by 23 seconds. This performance also places Rylee in 1st on the GRJH top 5 list. Great work, Tigers!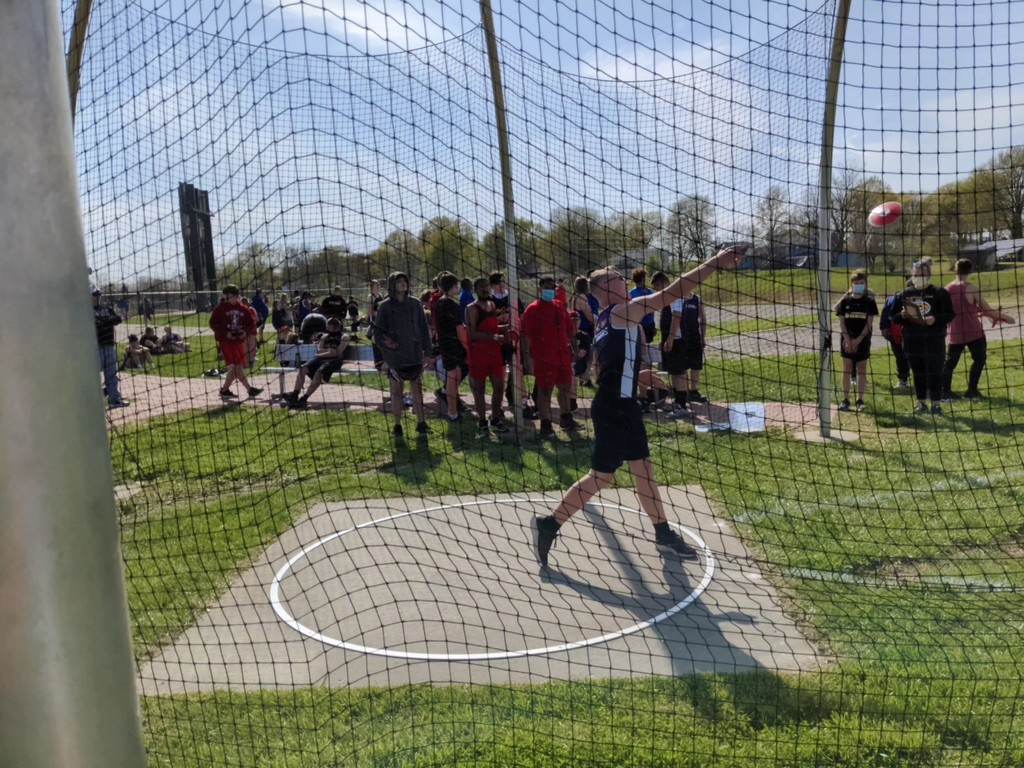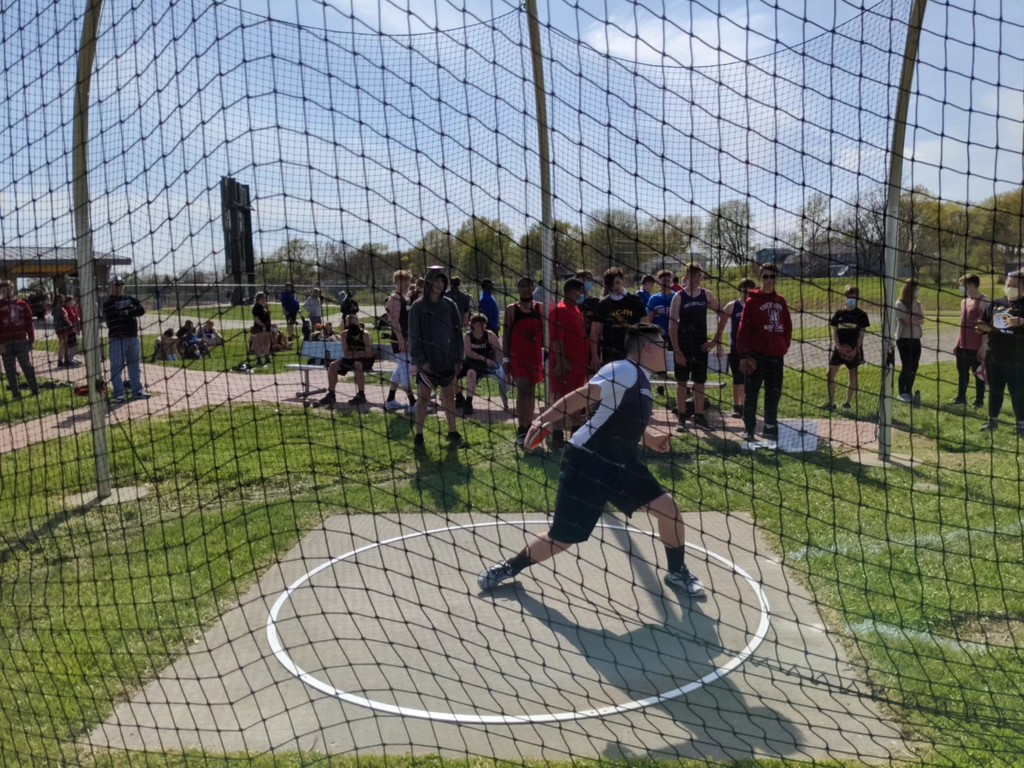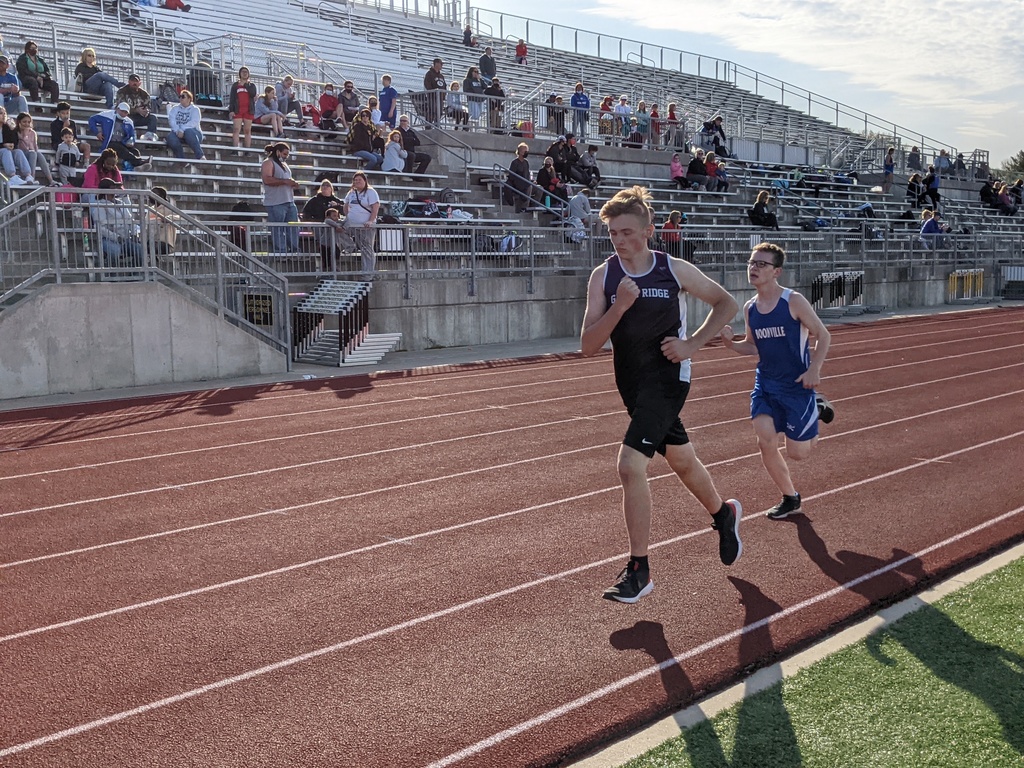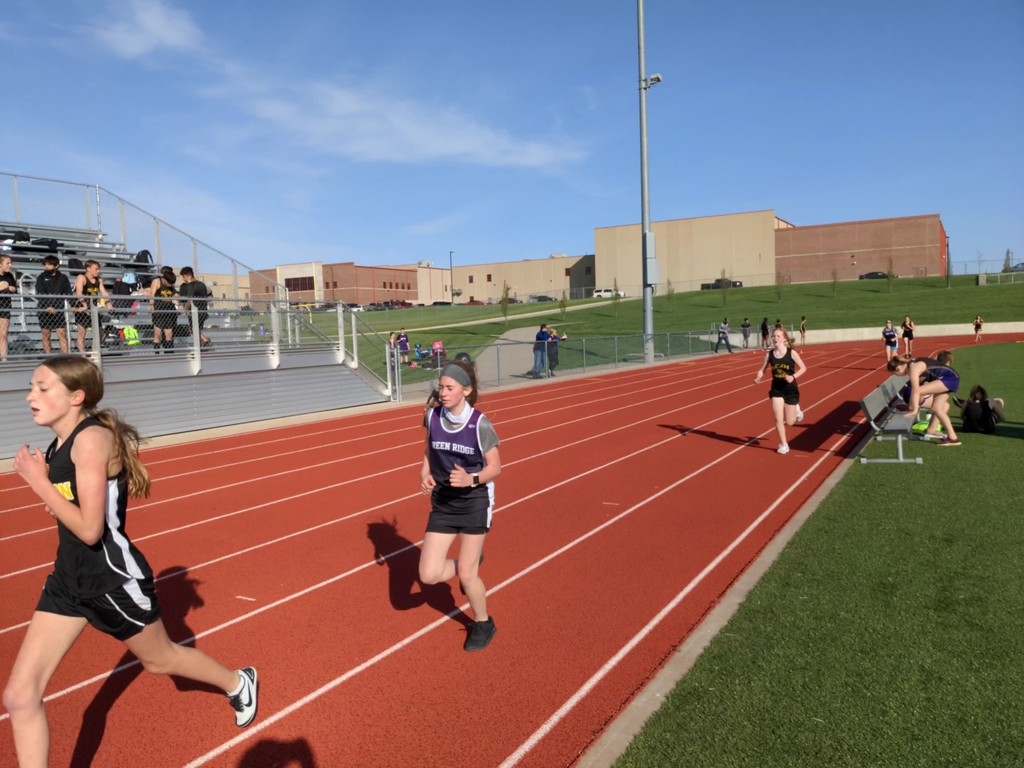 GR baseball news: Green Ridge lost to Knob Noster 5-2 Friday evening. Landon Mason threw 4 innings and gave up 1 earned run. Landon also had two hits and scored the only two runs. Said Coach Boise of the team, "We came out to play tonight and I'm happy with the progress we have made throughout four games."

Here is a GR8 Softball update: Varsity got their first conference win of the season last night against Tipton. We were able to stay ahead the whole game thanks to quality at bats throughout the whole lineup. Addie Berry went 5 for 6 at the plate and Kailyn Hoos and Bailey Perkins both went 3 for 4. Freshman Grace Warner made her first varsity appearance at the mound to finish the game and receive the save. The final score was 16-11. JV also pulled out a win with a score of 7-6. We had big RBI hits from Ava Needy, Ashley Martin, and Kaelyn Ray. Way to go, Lady Tigers!

It's National Library Week! Show your local library some love and thank your librarians for all that they do for our students and community. Mrs. Dove goes above and beyond to support reading and literacy, as well as STEAM in the STEAM Lab! We celebrate you this week, Mrs. Dove!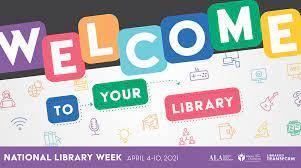 Boys Golf Results: At the golf match at Cole Camp on Thursday, our boys all had personal best scores. Logan Dove: 56 (Personal Best) Sam Verbovshchuk 54 (Personal Best) Shane Meyer: 54 (Personal Best) Ace Bodenhamer: 57 (Personal Best) We improved our team score by over 30 strokes. The team shot a 253 at Marshall on Wednesday and then turned around on Thursday at Cole Camp and shot a team score of 221. Sam and Shane tied for 11th place in the Quad Meet. Coach Doane commented, "I'm excited to see the hard work the boys are putting in at practice translate to the course. Each match we are gaining valuable experience for the future."

The GR softball team had a tough loss against a successful Warsaw team Tuesday night. Coach Schmidli stated, "While we struggled to keep up on defense, we had several girls who took good quality at bats." In the varsity game Addie Berry, Maria Heuman, Matti Mergen, and Kayley Goodman each had a RBI in the 3rd inning to score our only runs. Our JV team had a good team win. "We saw some good swings from Anna Stilfield, Grace Warner, Zakiyah Morse, Ava Needy, Ashlee Martin, Kaelyn Ray, and Cheyenne Hoard," commented Coach Schmidli. We will start conference play against Windsor tonight in Windsor at 5:00.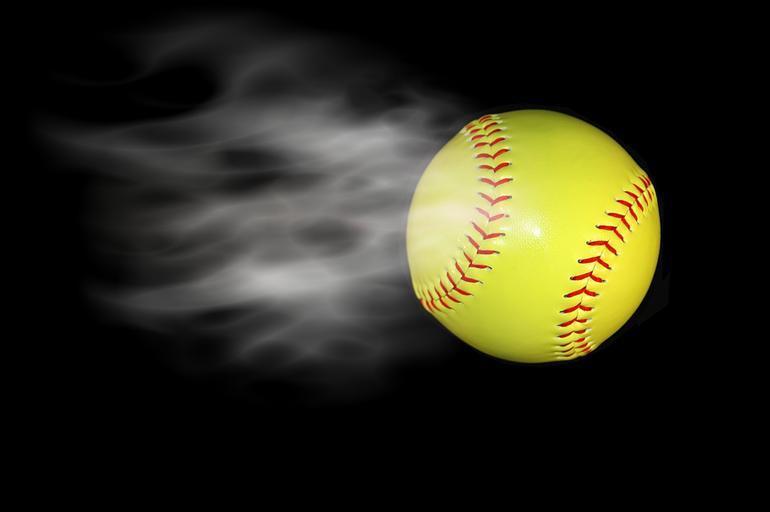 GR8 Golf Results: On Tuesday, Logam Dove placed 7th place in the Tri with Windsor and Concordia. Wednesday, the golf team improved their overall team score by 11 strokes. Kameron Hoos shot the lowest score for the team. This was a quad match against Helias, Smith Cotton, and Marshall. The golf team plays at Cole Camp today. Coach Doane stated, "I am looking forward to seeing the growth of each player as this team continues to improve!"