FBLA students did a great job helping with the games at Harvest Fun Fest! Thank you all for the help!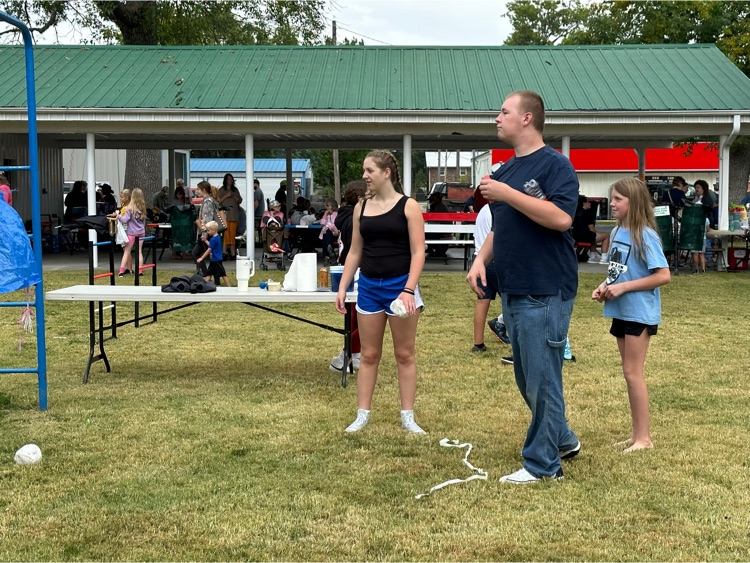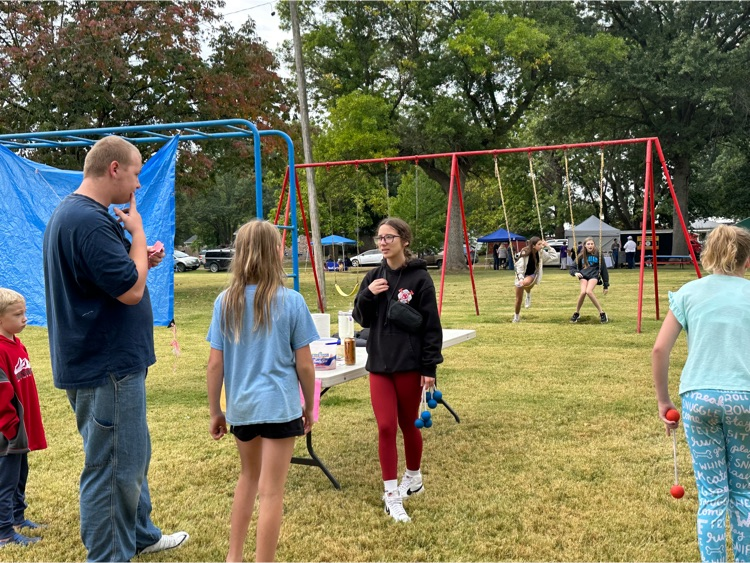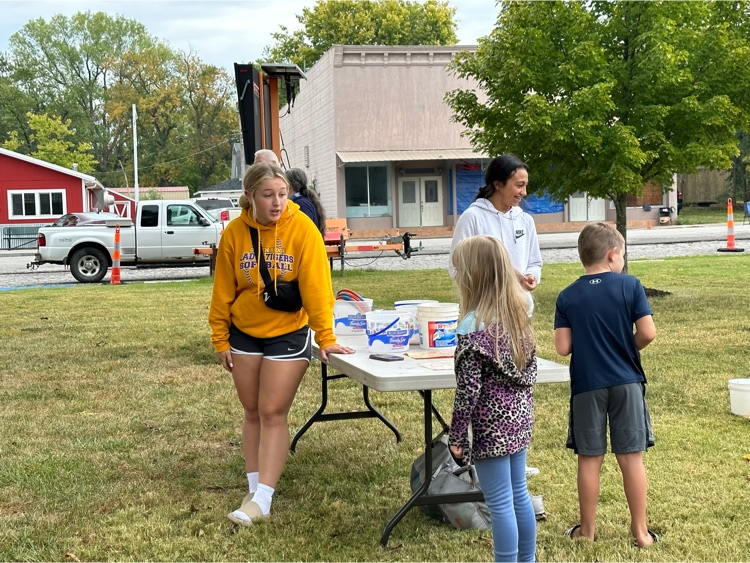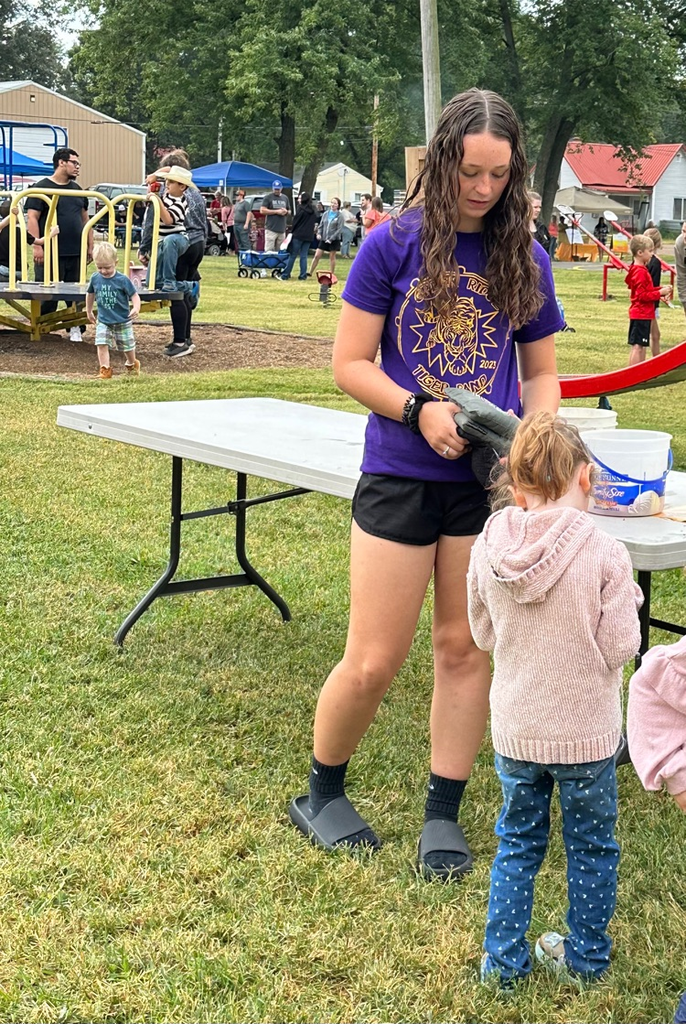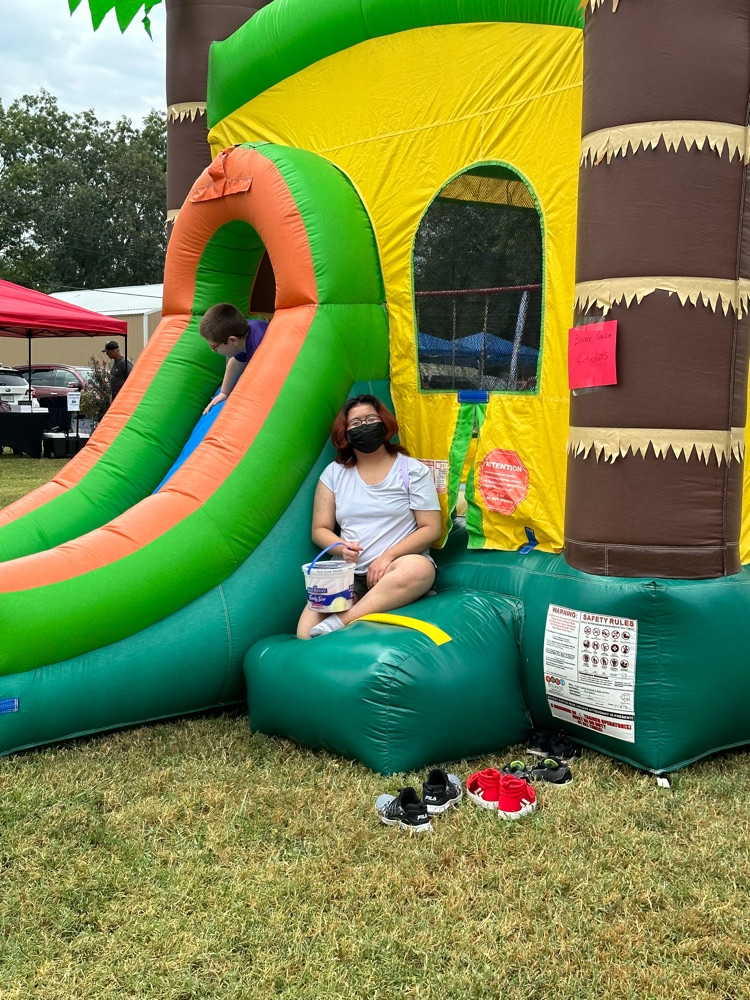 Girls golf is participating at the Smith-Cotton invitational today at the Sedalia country club. Soccer is playing at home against Calvary Lutheran at 5:00 pm. Volleyball is traveling to Osceola for a varsity only match starting at 6:00. Good luck tigernation!
Soccer finishes the Spartan Invitational with a 2-1 win vs Chillicothe to finish the tourney 2-1.
After a disappointing 2-5 loss to Crocker Friday night varsity soccer took an early trip back to Moberly this morning to face the host Spartans. The Spartans took a 1-0 lead just under 10 minutes into the game but the Tigers quickly answered. Moberly again took the lead and once again the Tigers managed to slip one past the goalkeeper to tie things up going into half. With the Spartans controlling much of the second half the Tigers held steady, getting a goal with just under 3 minutes remaining and were able to hold on for the 3-2 lead when the final buzzer sounded. GR will be back at 2 to play Chillicothe for their final tourney game.

Last week Mrs. Thompson's class learned about the scientific method, and today they were able to put the steps into play! They used vinegar and baking soda to blow up a balloon!!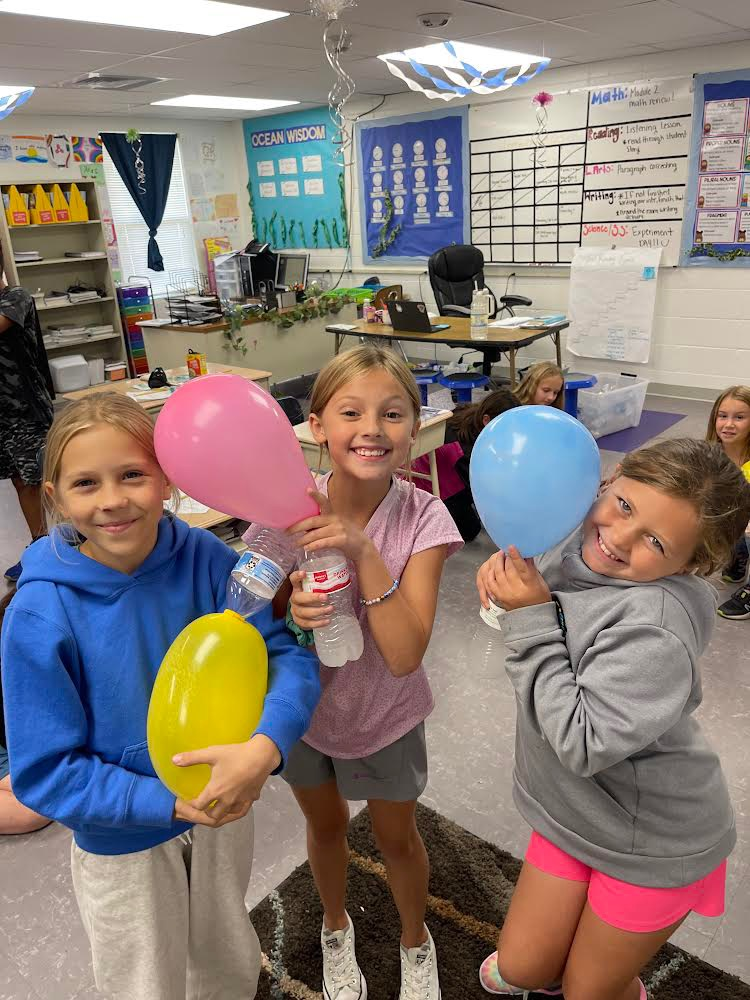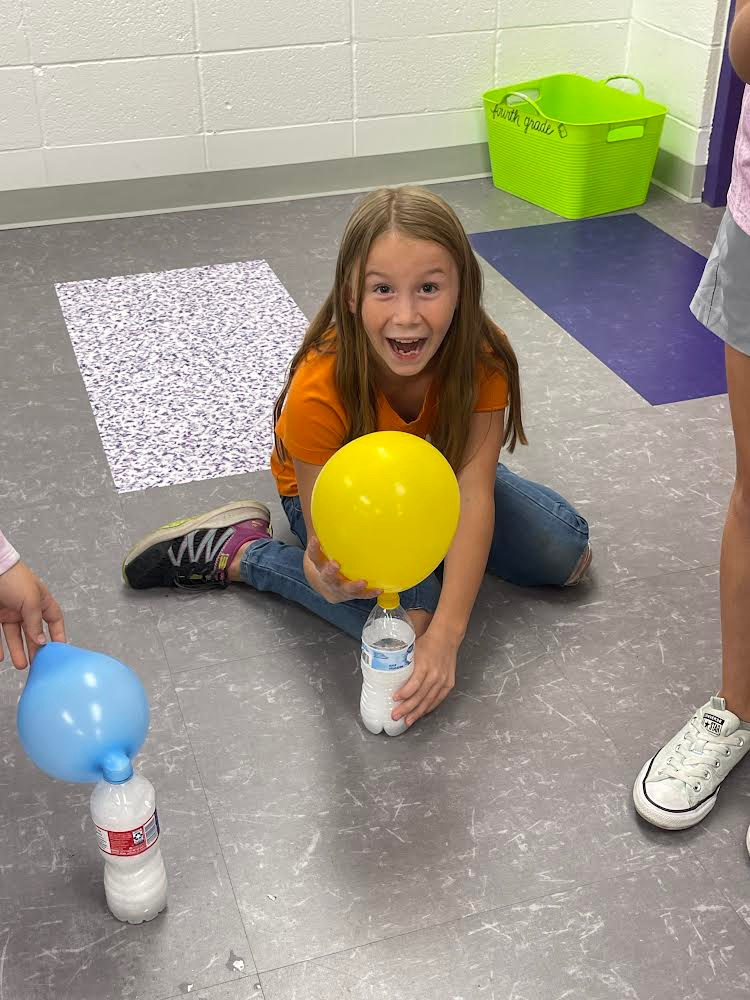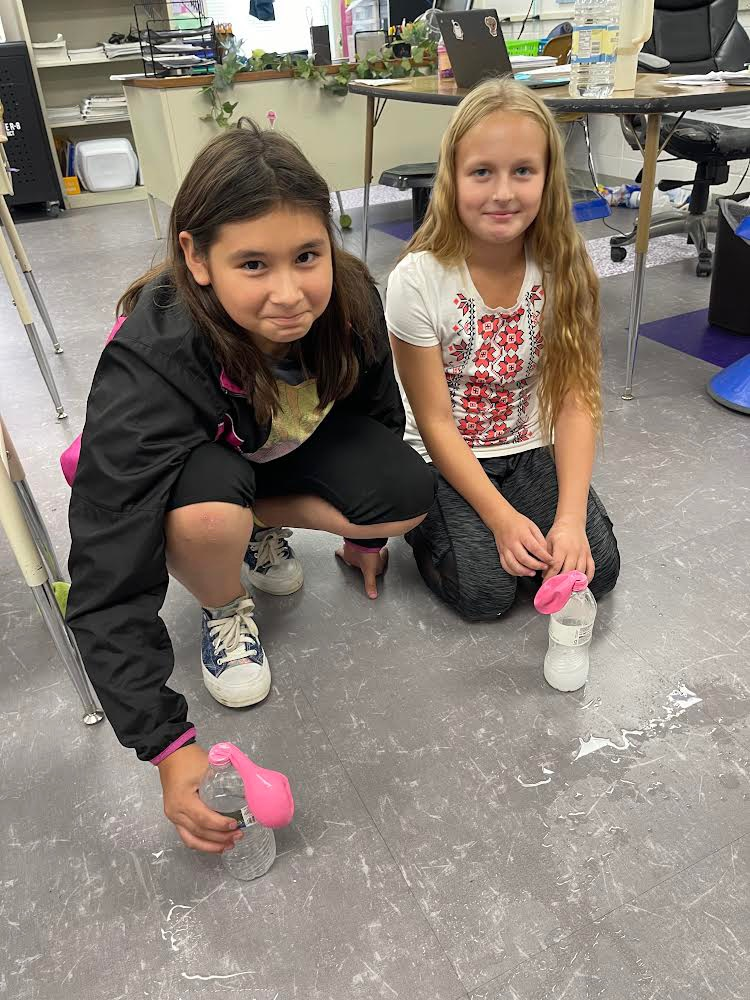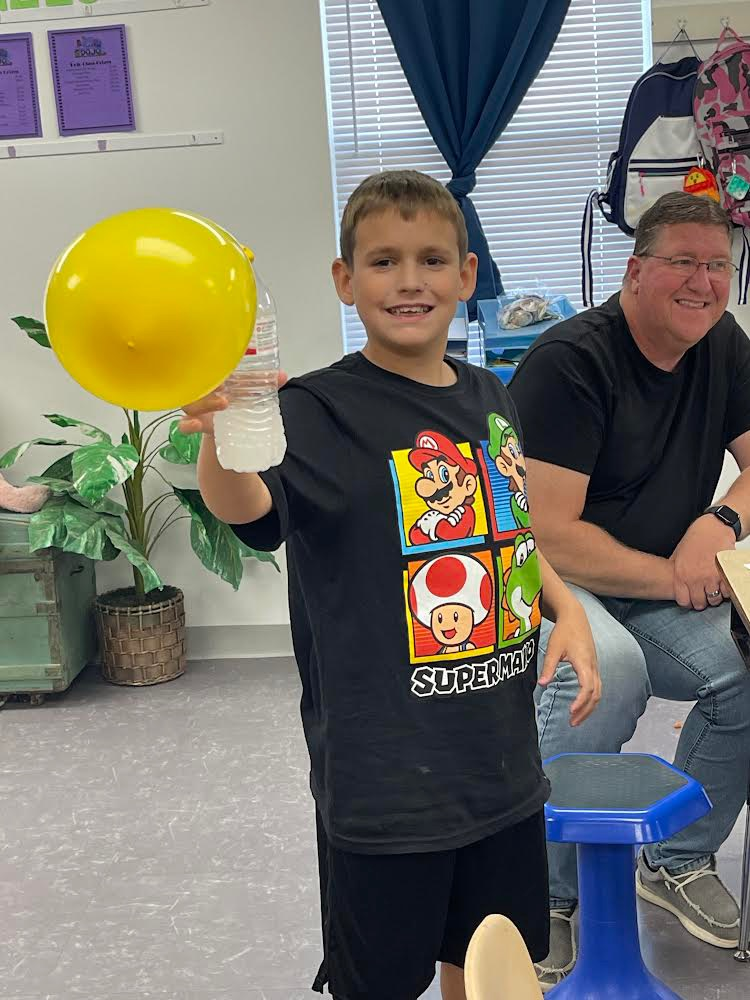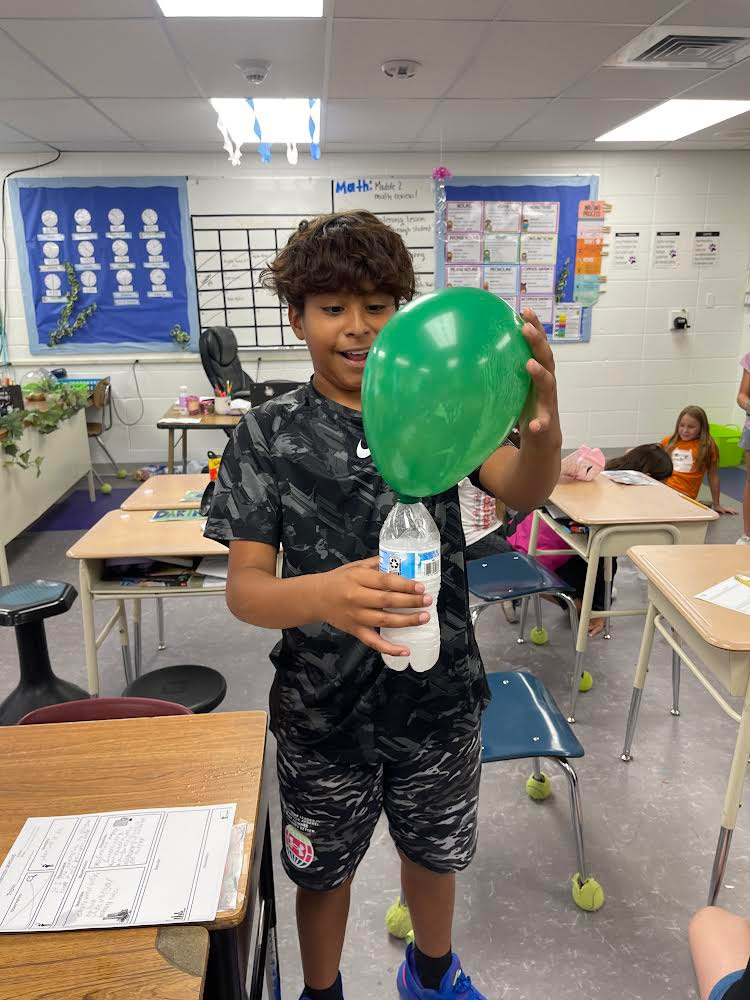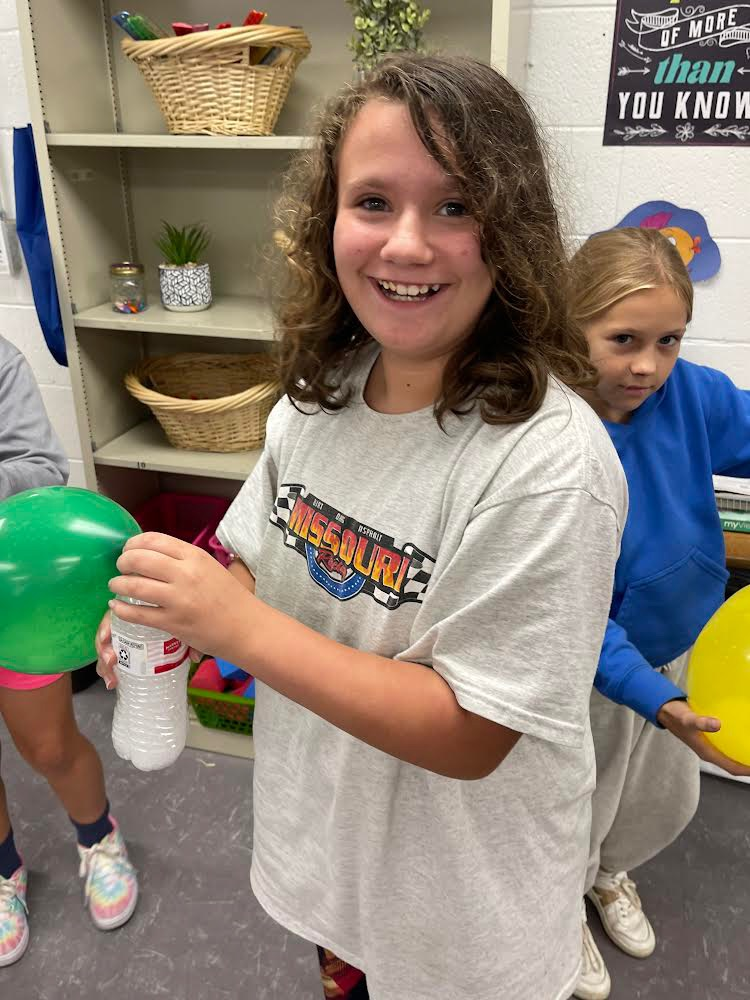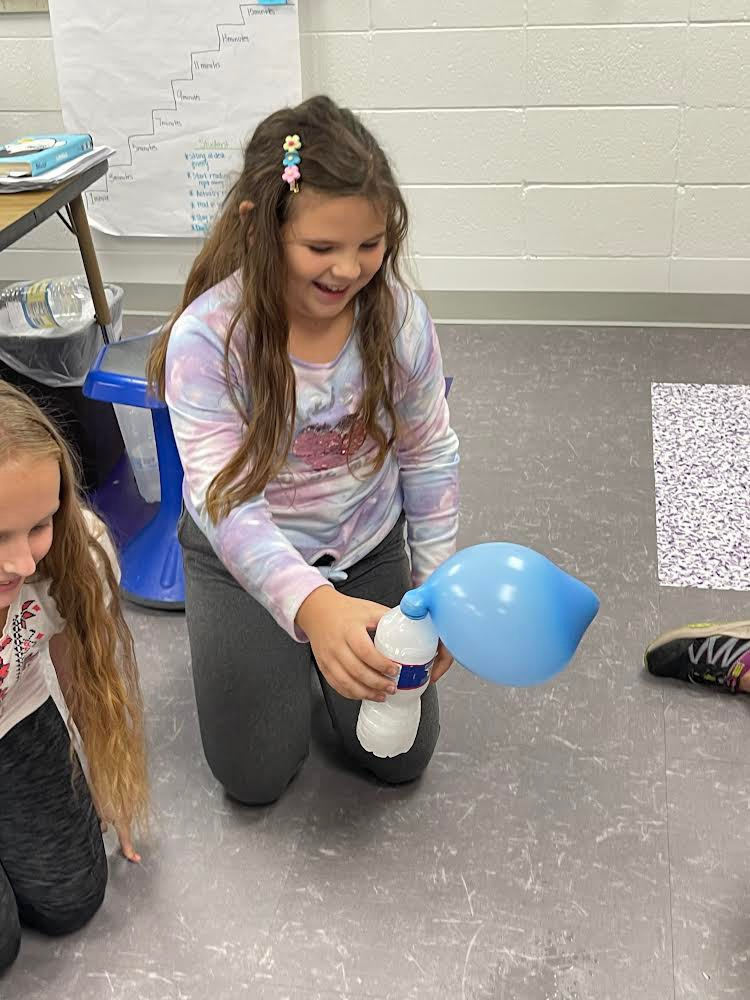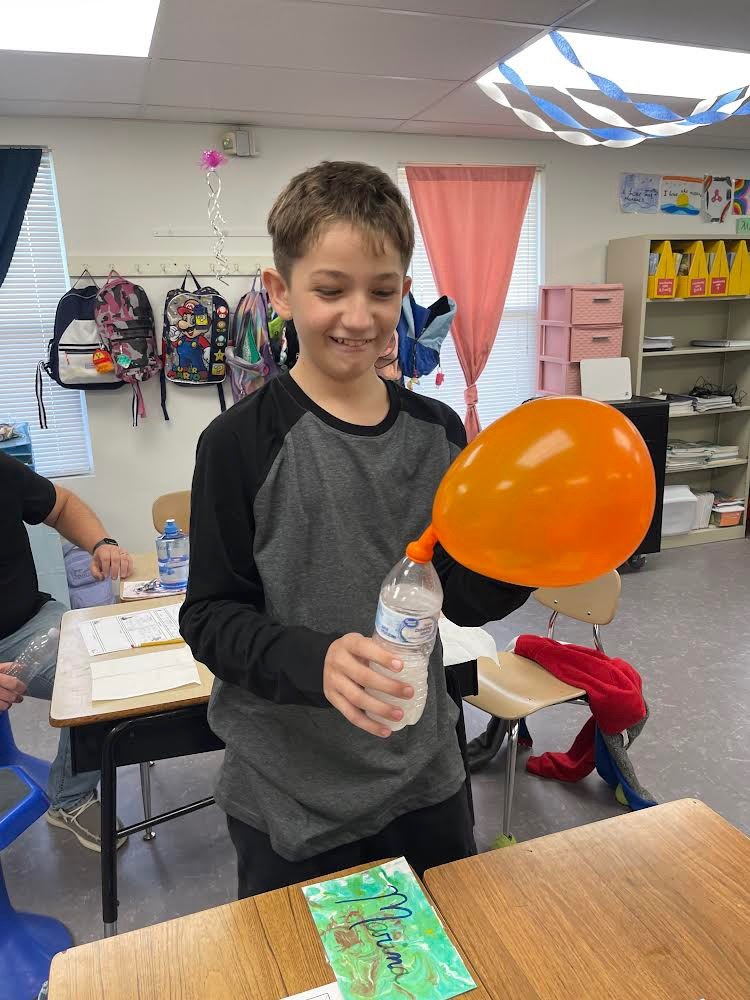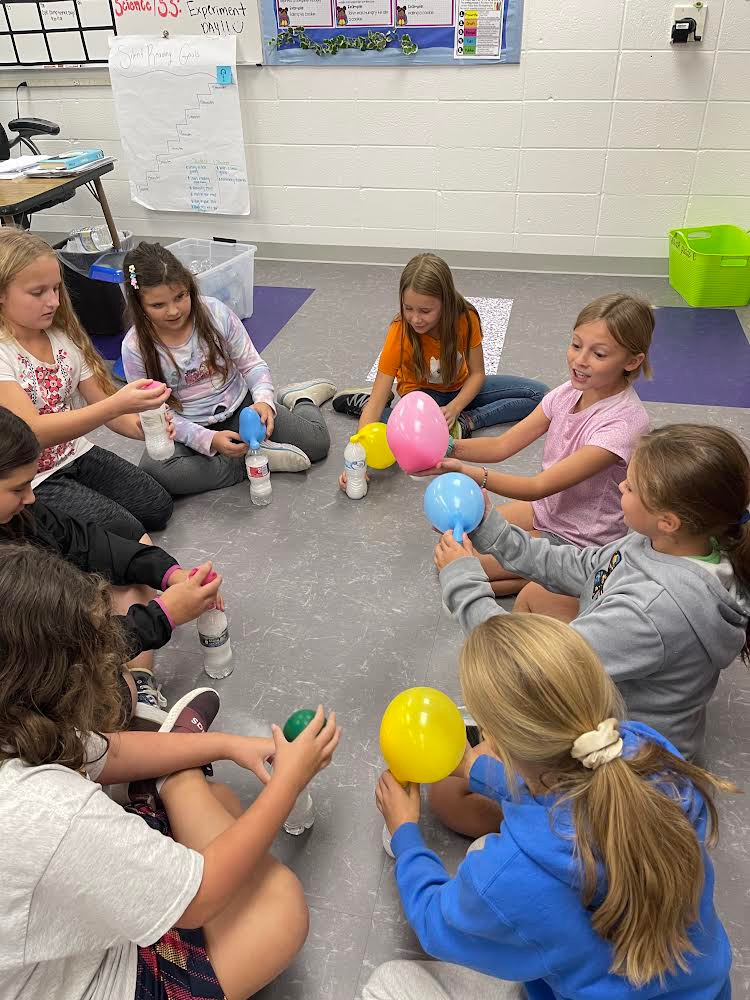 From Ms. Schmidli: "It's Friday which means 5th grade begins their day with soft starts. Soft starts are a great way to strengthen a sense of community, get our creative juices flowing, and get settled first thing in the morning before we get down to business." Ask you 5th grader about soft starts!!!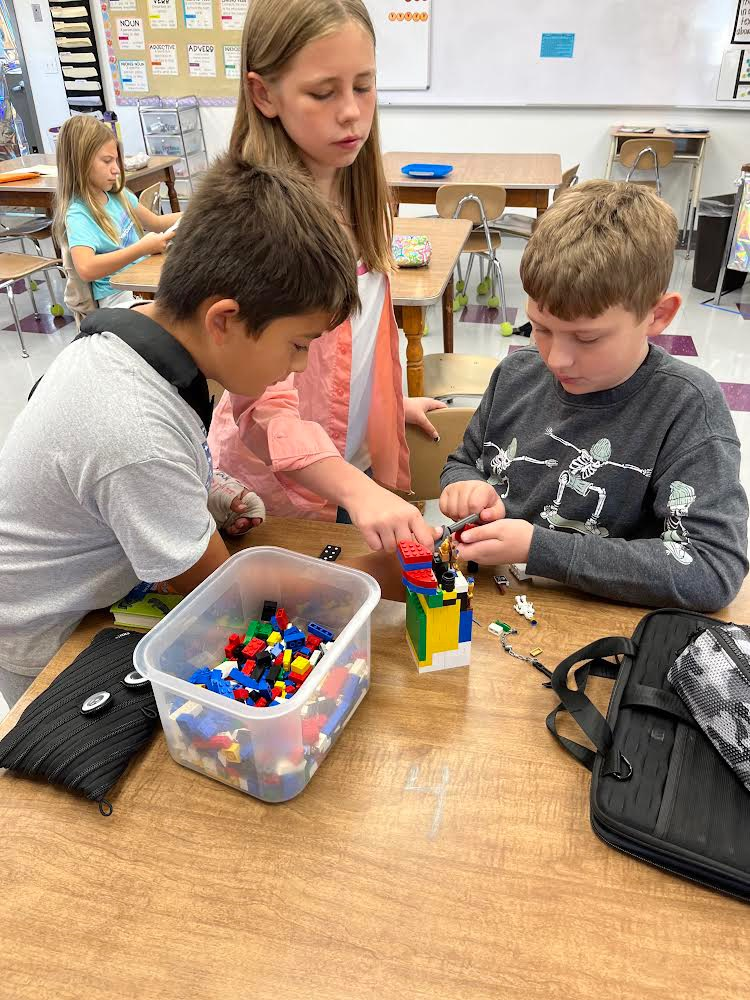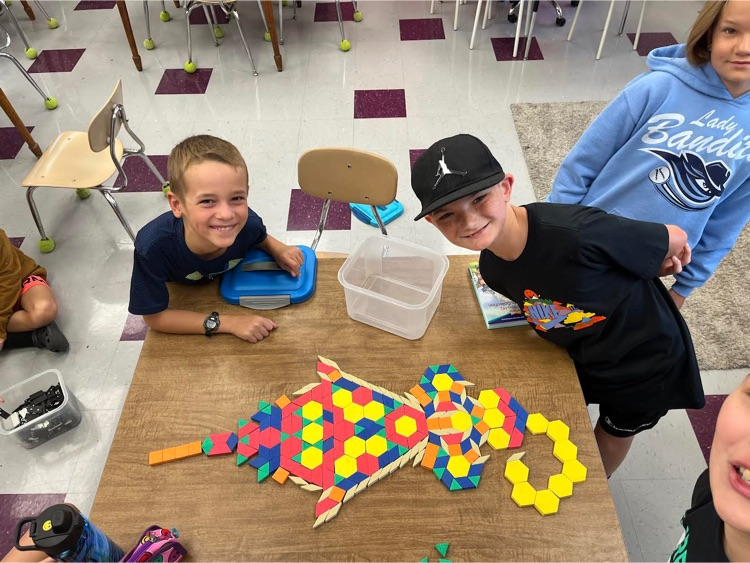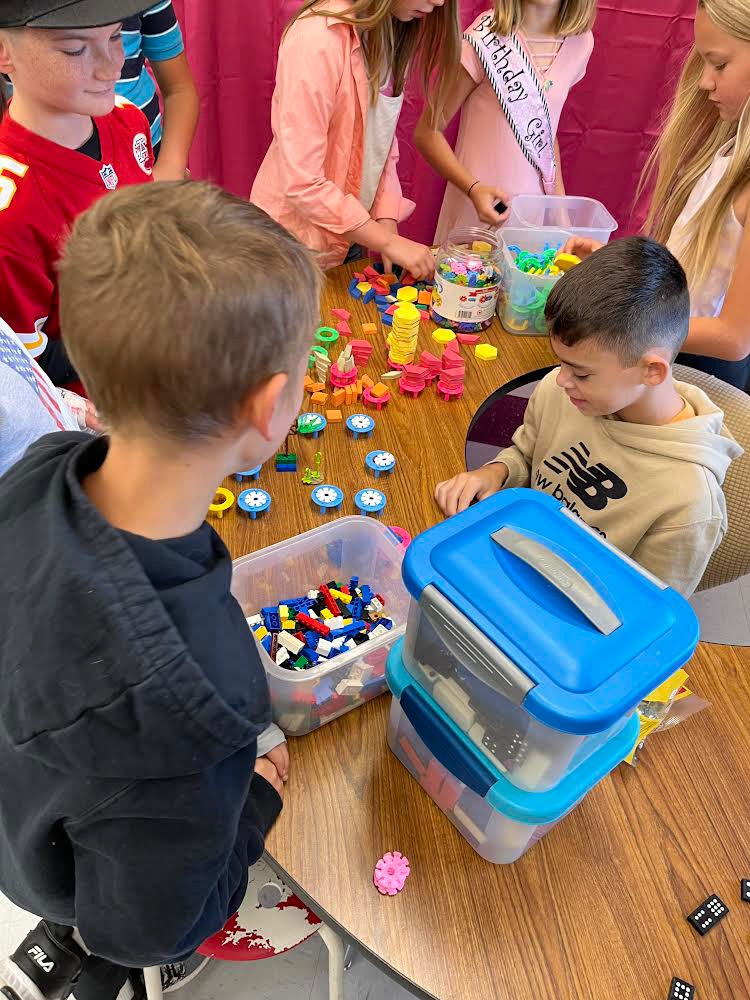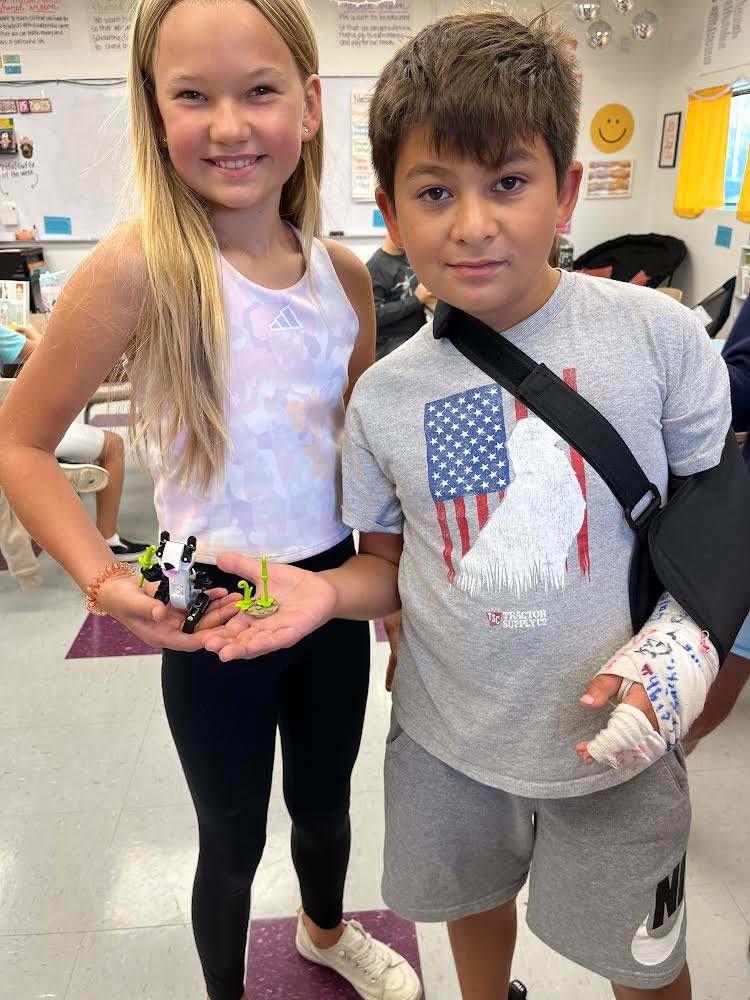 6th grade CROCS! Ms. Schmidli's 6th graders made croc charms that represented a character from one of the classic books they are reading.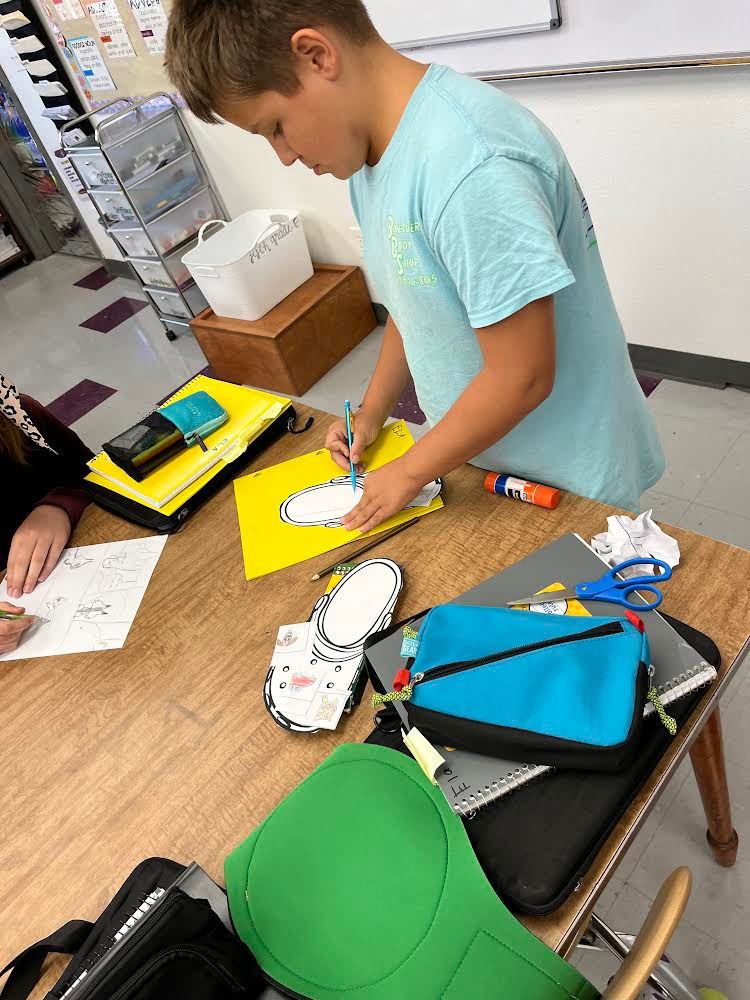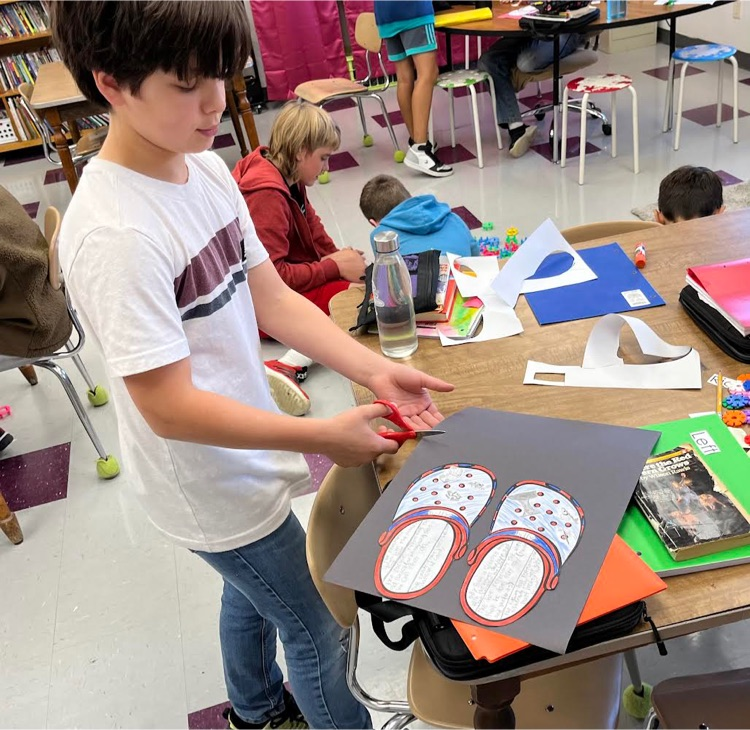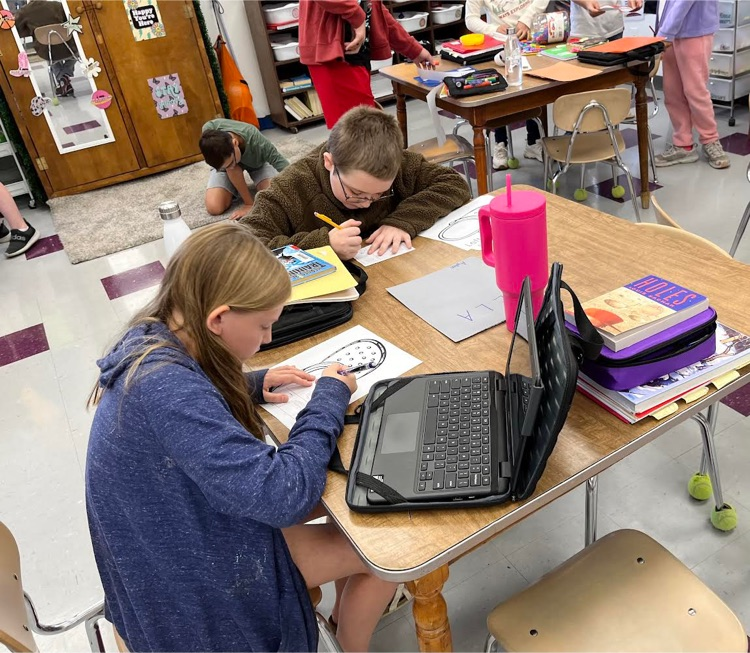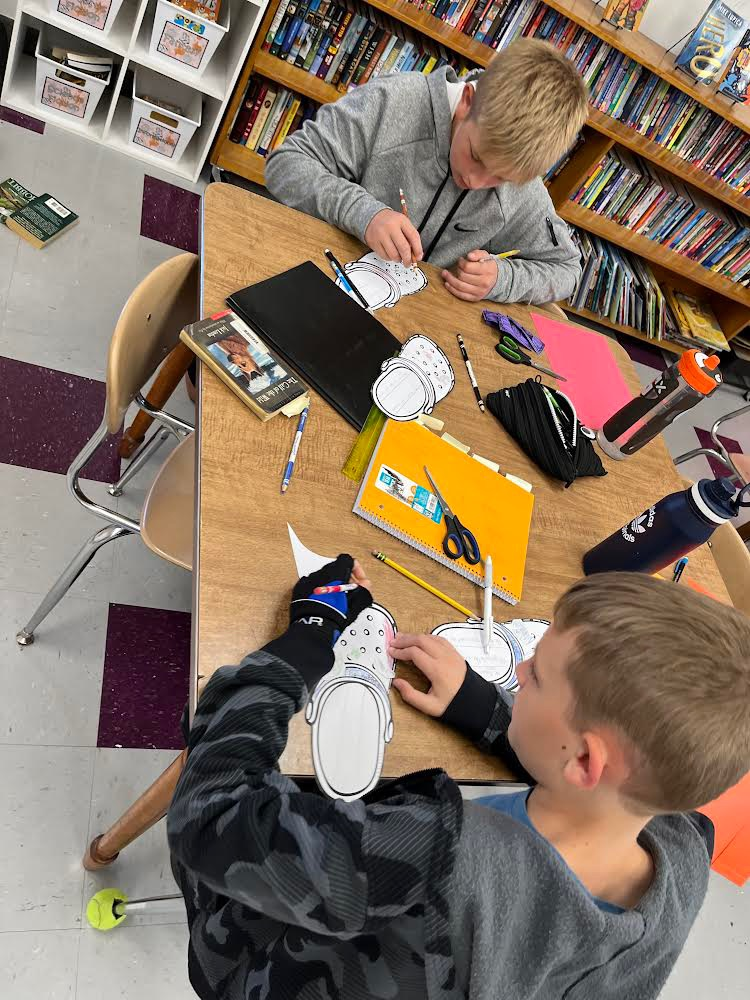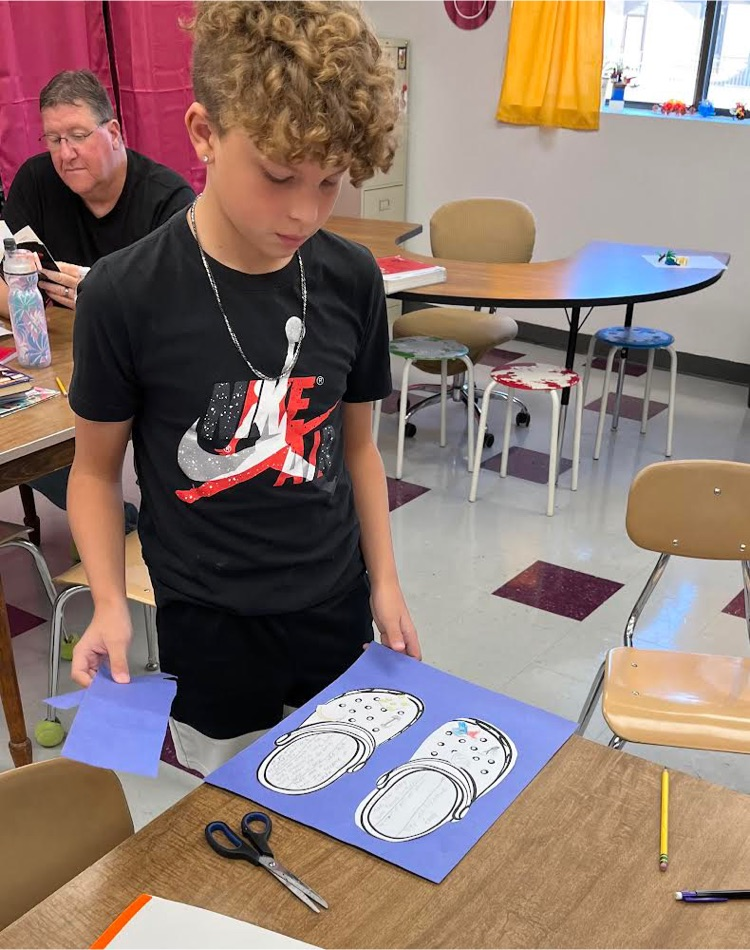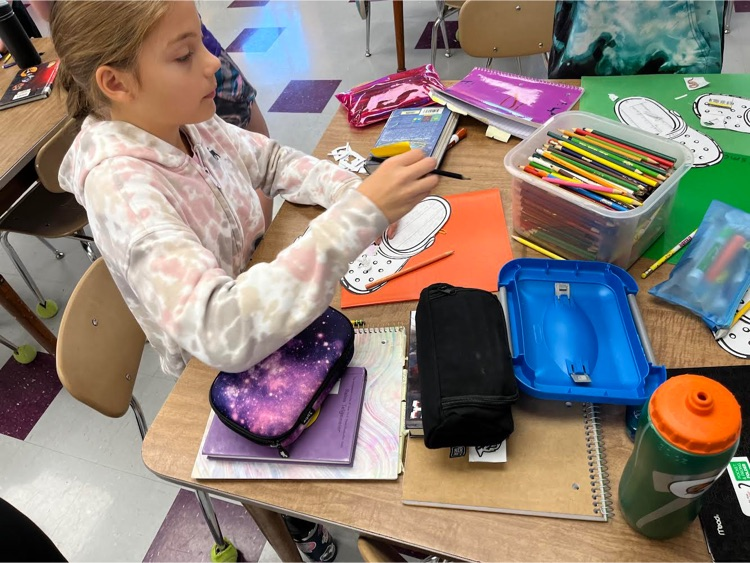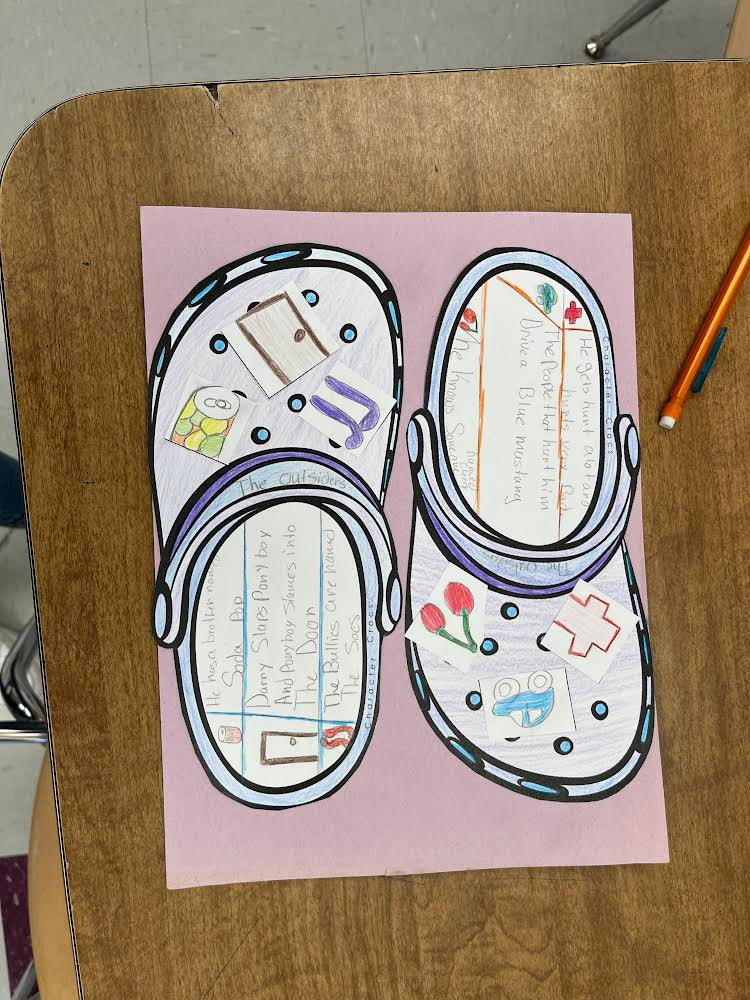 Mrs. Harrison's homeroom rotated to Mr. Taylor's Social Studies class and worked hard building their states and capitals memory books.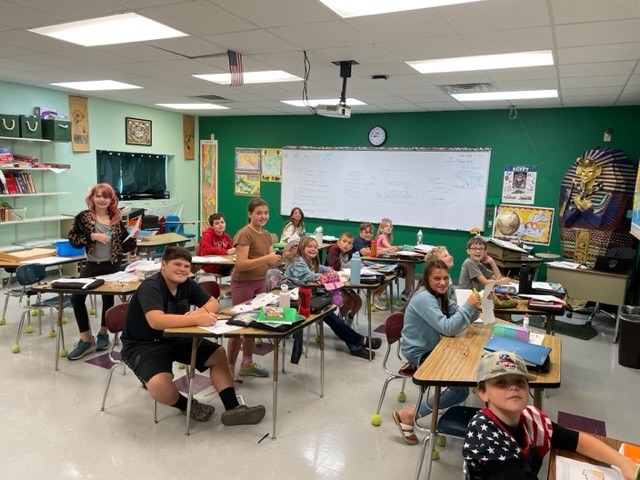 These Kinders are matching known letters and saying the letter name as they match them. GR8 work!!!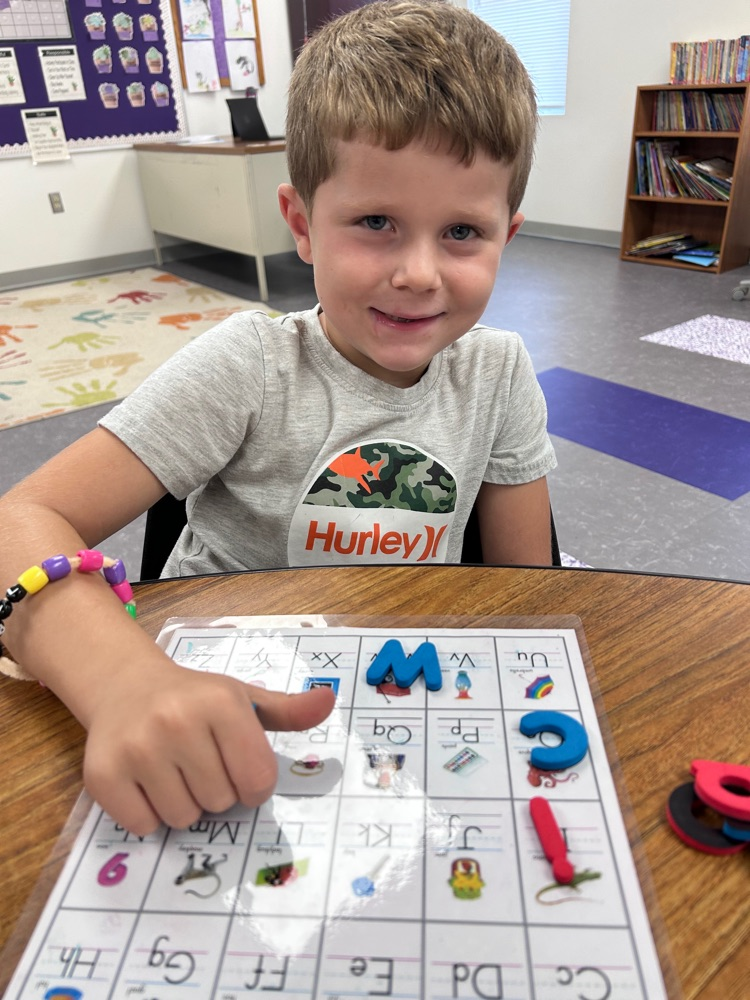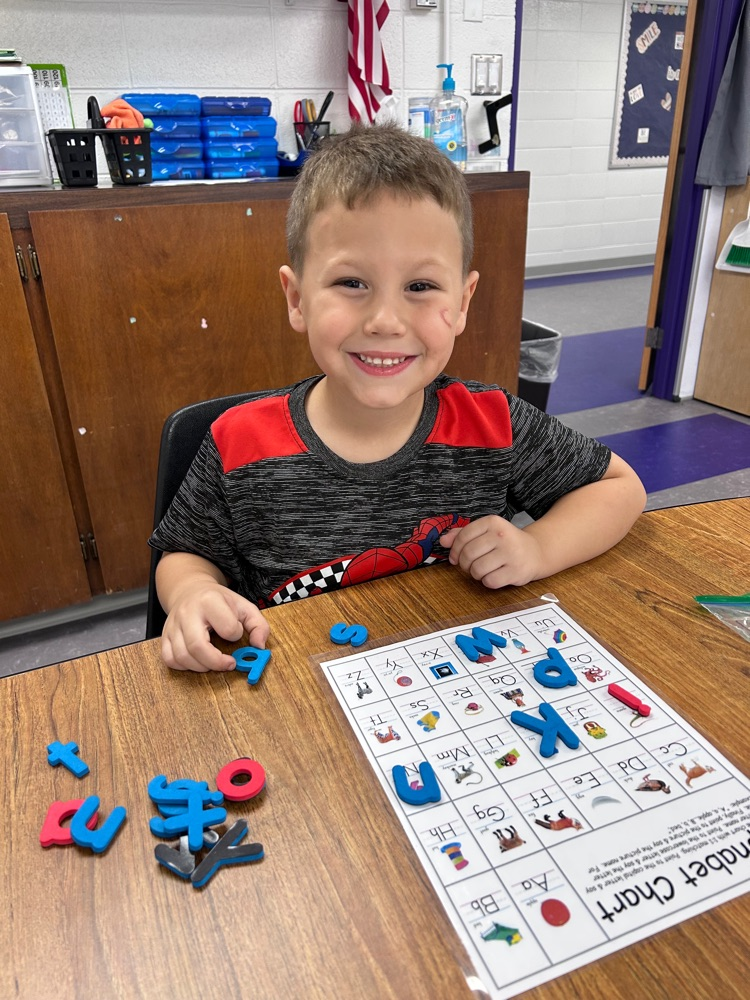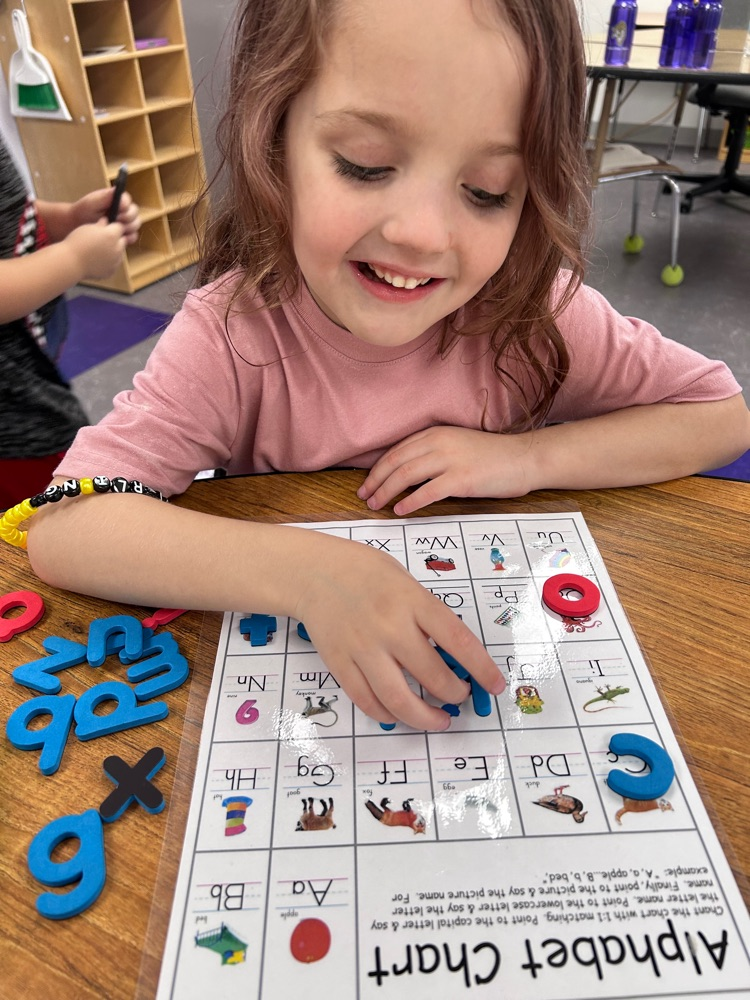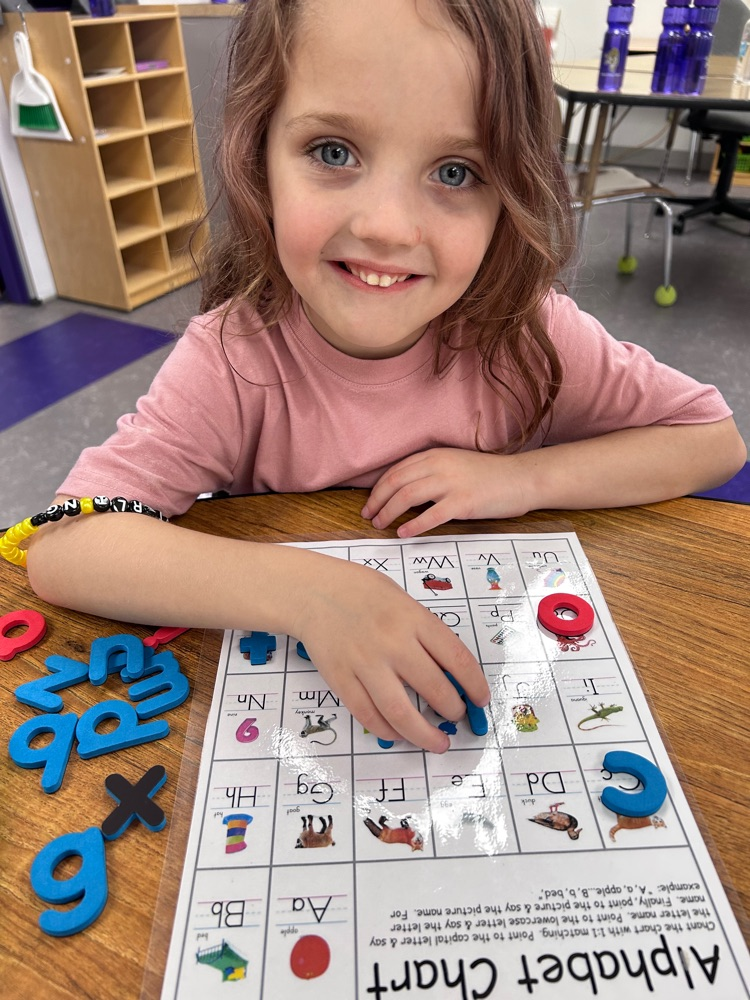 Mrs. Lamar's kindergarten centers are where little ones embark on extraordinary journeys of growth, creativity, and friendship!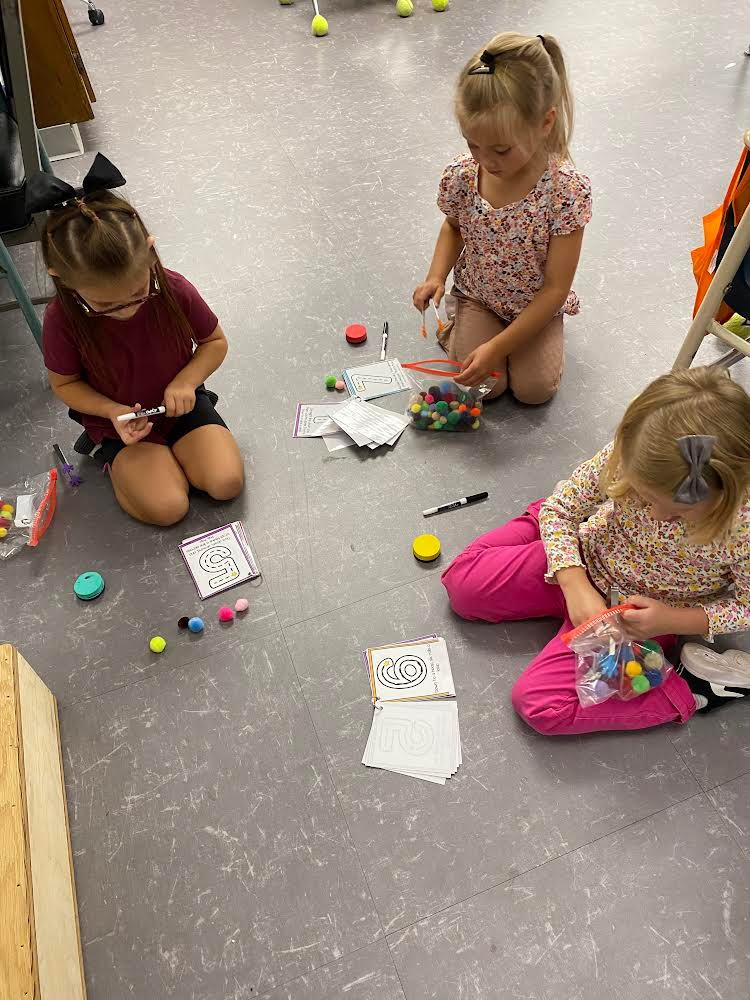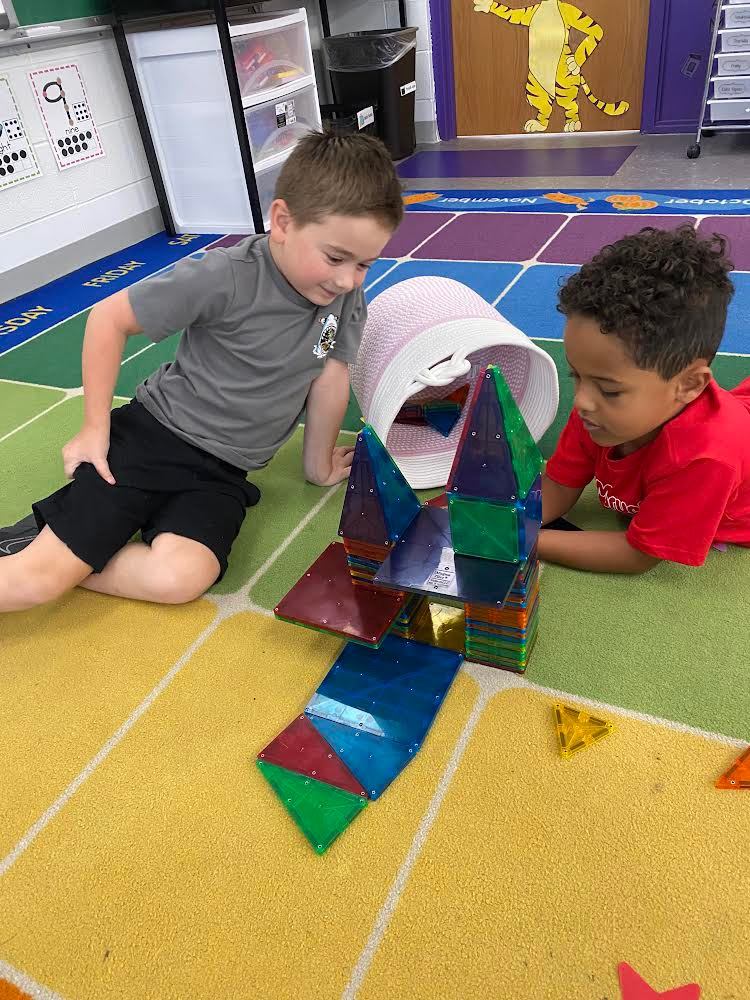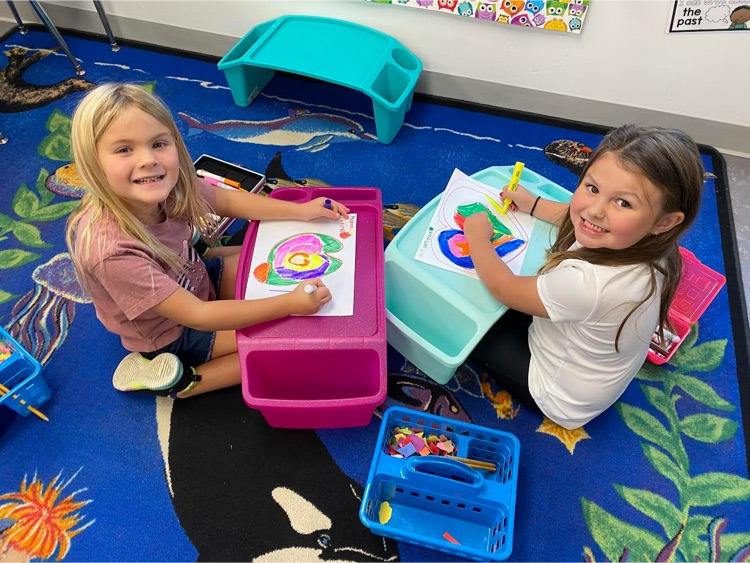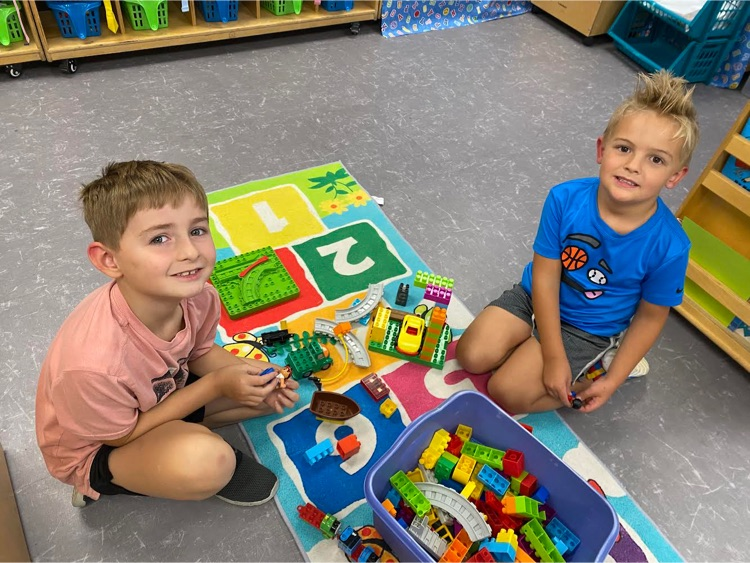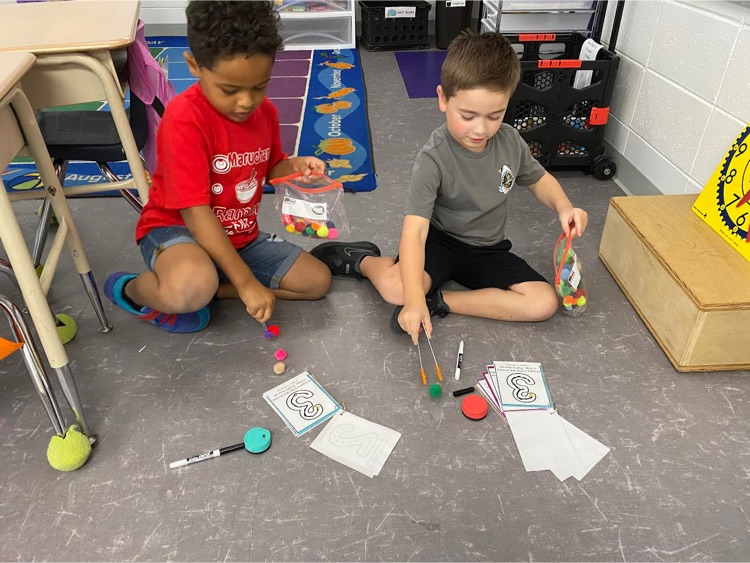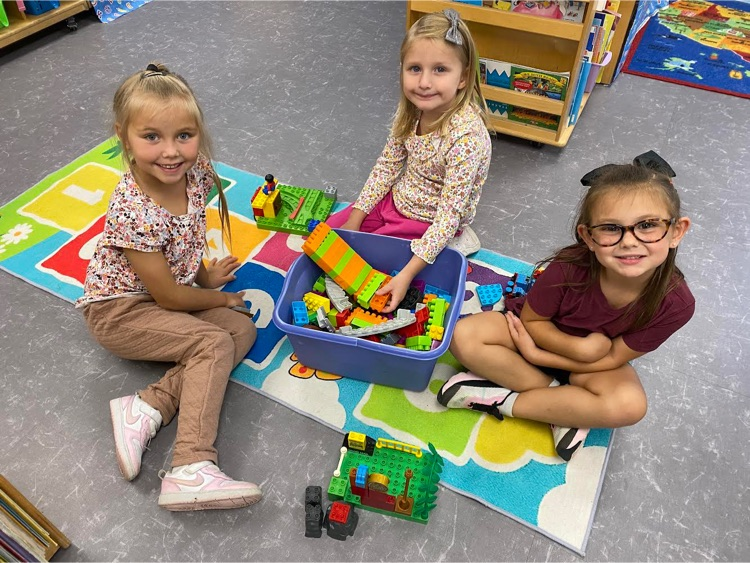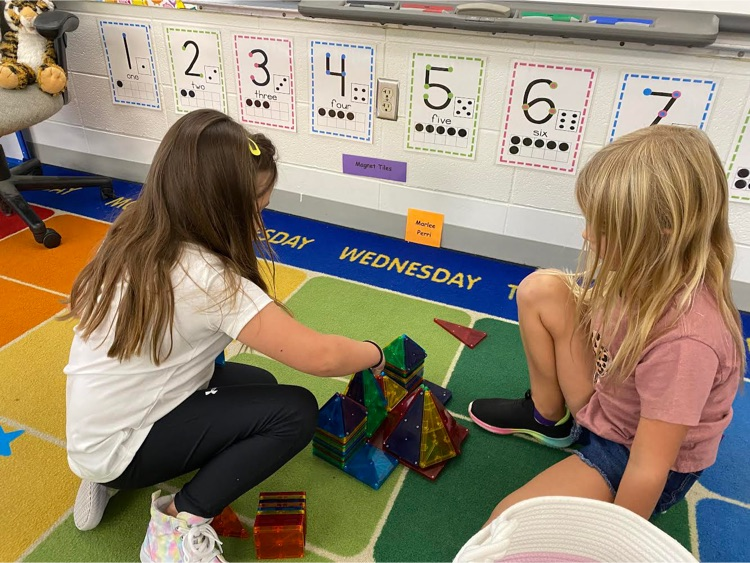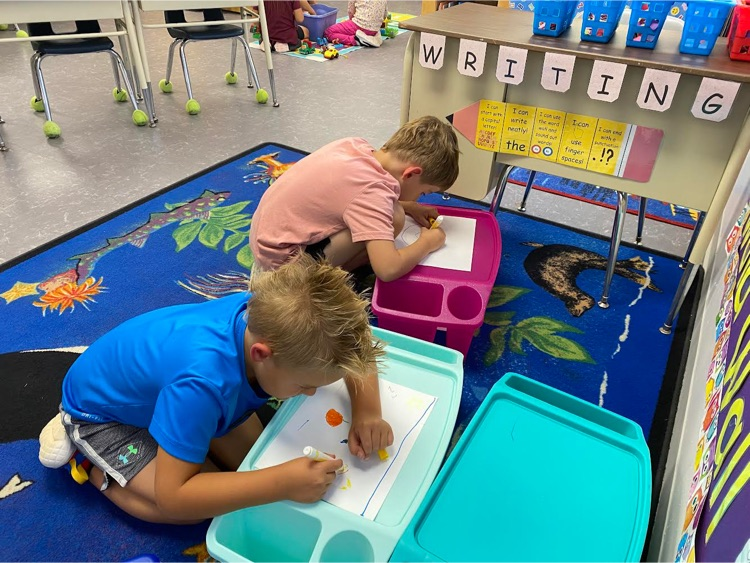 GR8 utilizes the PBIS (Positive Behavior Interventions & Supports) framework which relies on a commitment from the entire staff. Check out the new signs posted in the school with our expectations on them. Thank you to Mrs. Sleeper for the amazing designs! And, thank you to Mr. Hieronymus for having them printed at Allied Signs!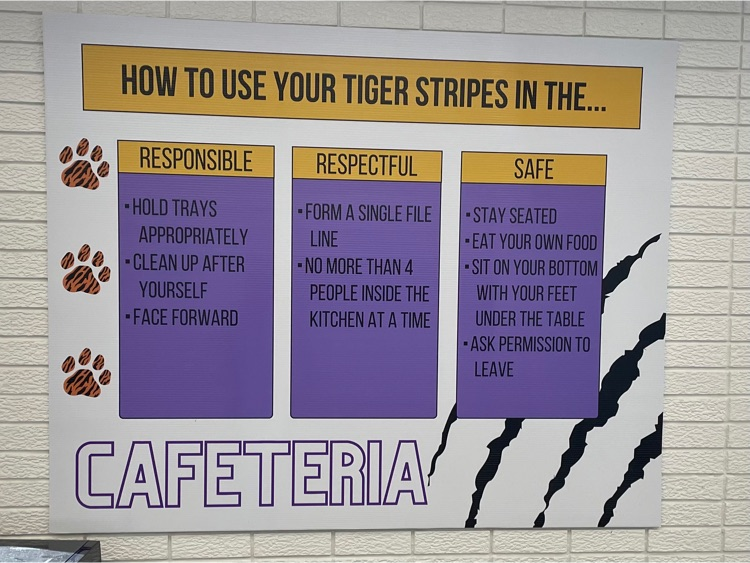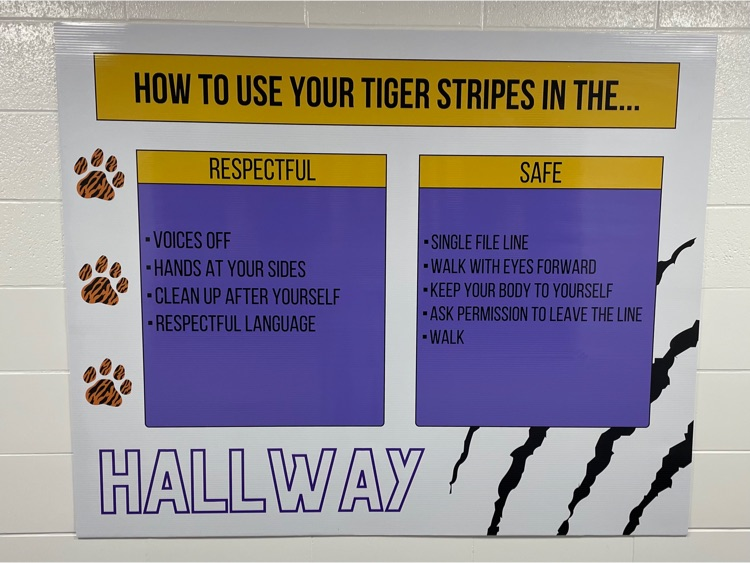 Our Art teacher, Mrs. Maxon, had Ms. Treuner's class working on their watercolor chameleons. They studied primary and secondary color connections!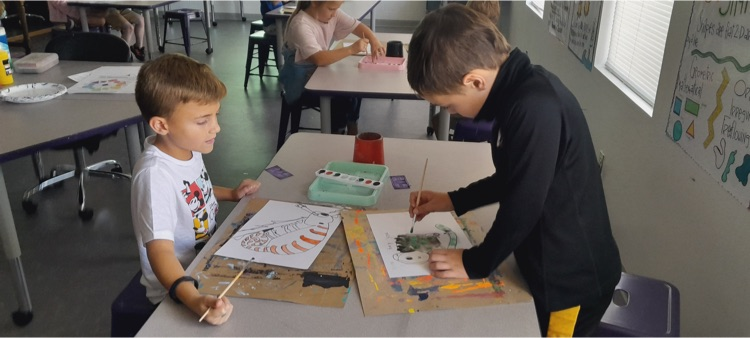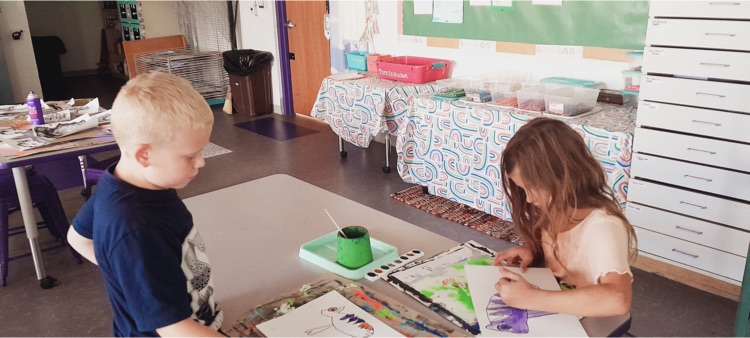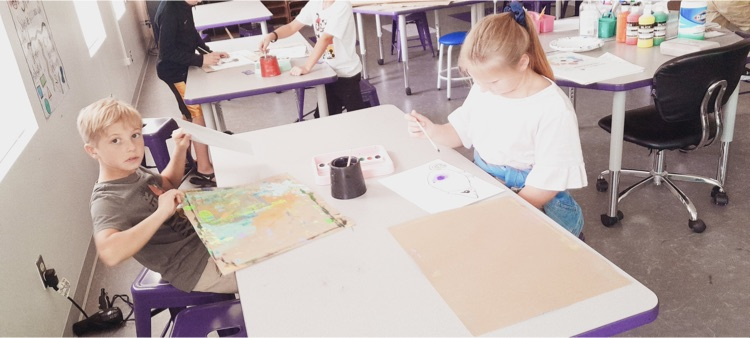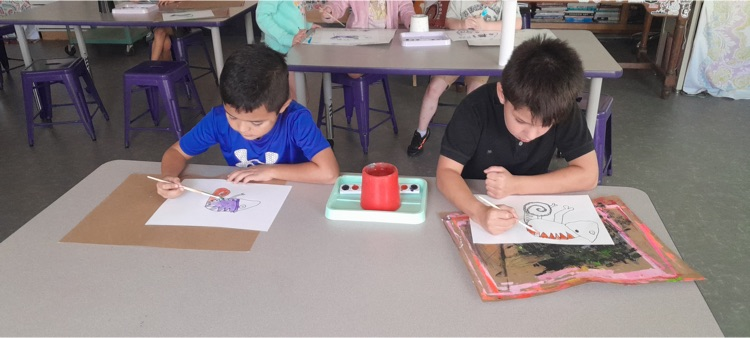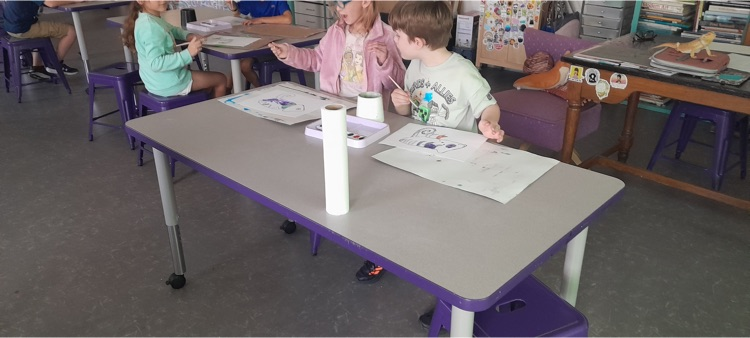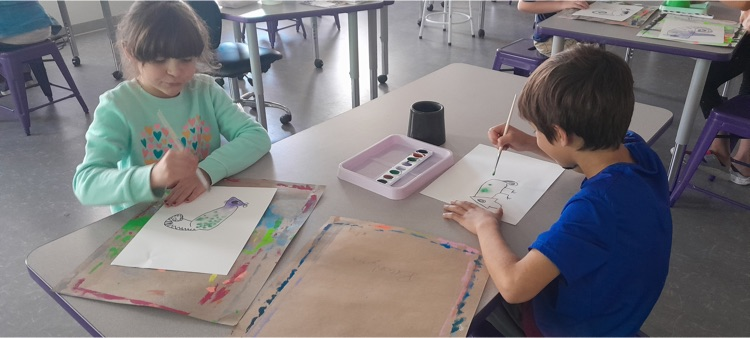 Mrs. Maxon's 3rd grade art students from Mrs. Hilt's class painted their background for their hippo project last week. They've been practicing using warm and cool colors!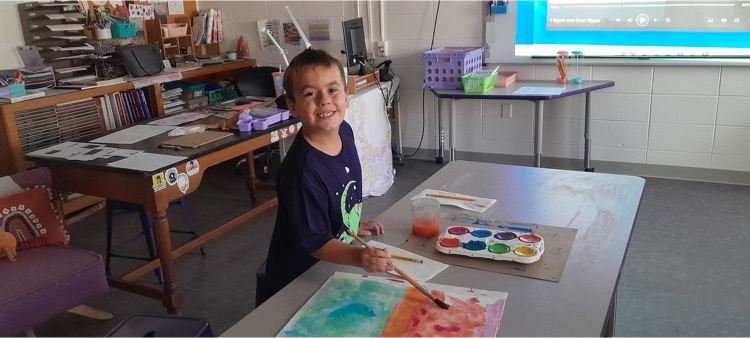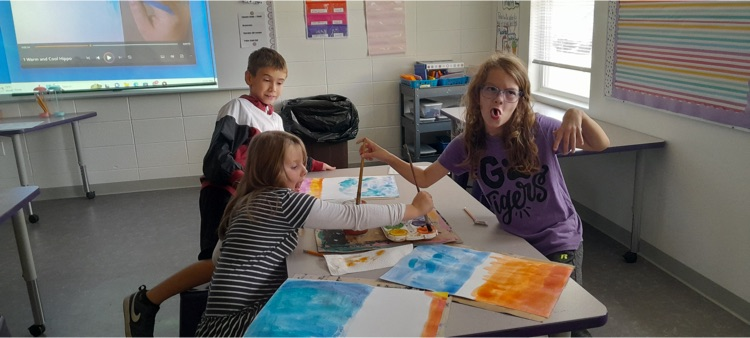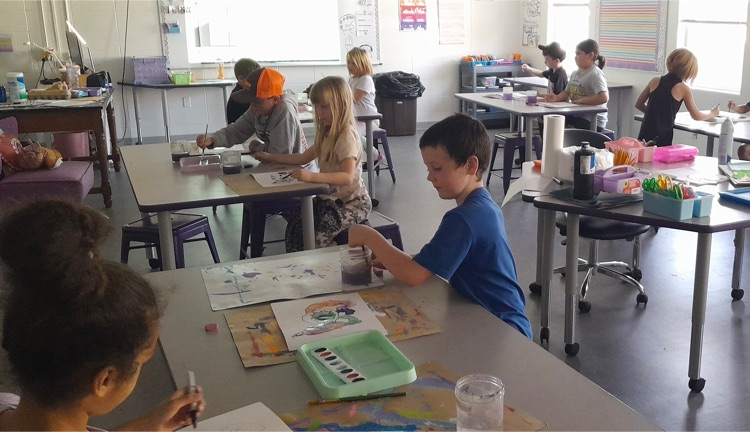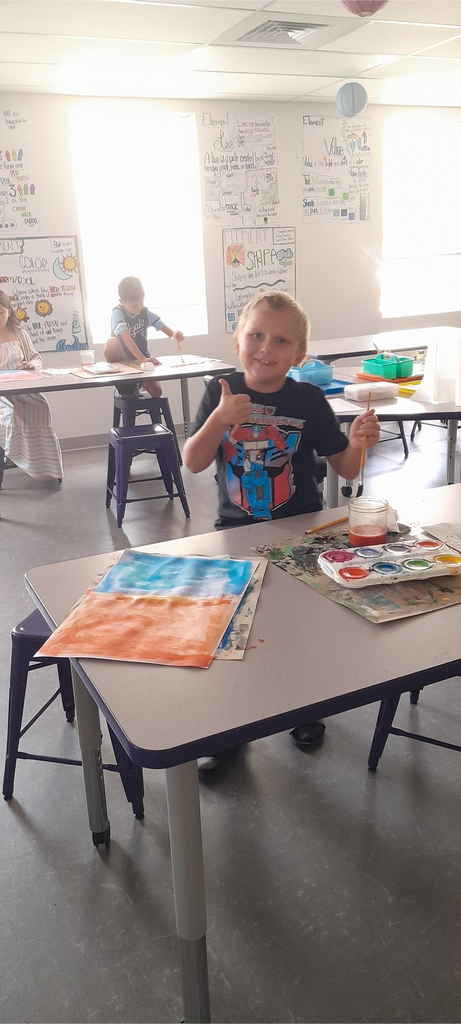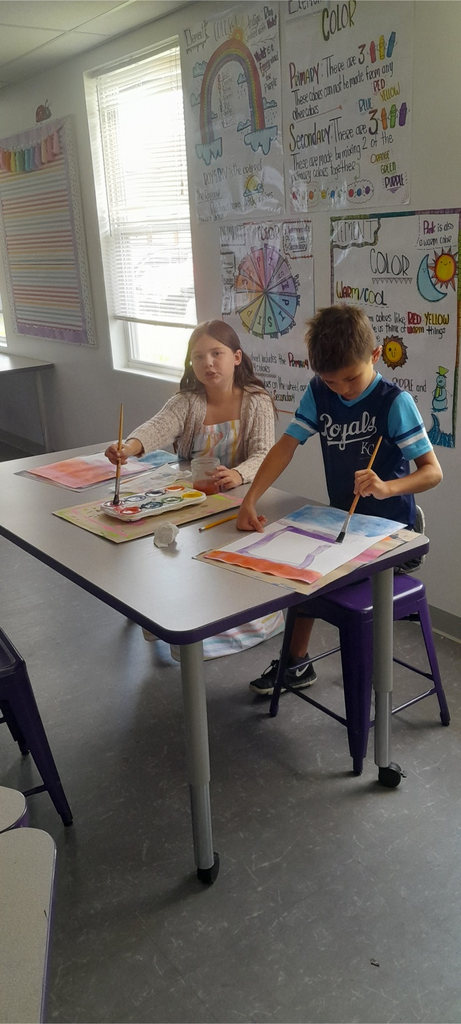 Girls Golf travels to the Sedalia Country Club for a meet. Tee off will be 4:00 p.m. Junior High and High School Volleyball open their conference schedule against Windsor this afternoon at 5:30 p.m. Volleyball will be only in the Big Gym this evening. Junior High will play a total of four sets (if the "A" game goes to three sets, the "B" game will be one set, or if the "A" game only goes two sets, then the "B" will get two sets), followed by a Varsity Only High School contest. Good Luck TigerNation!

Mrs. Zimmerschied's American History students are studying the Civil War. She brought in her husband's uniform from his re-enactment days. These two volunteers tried it on!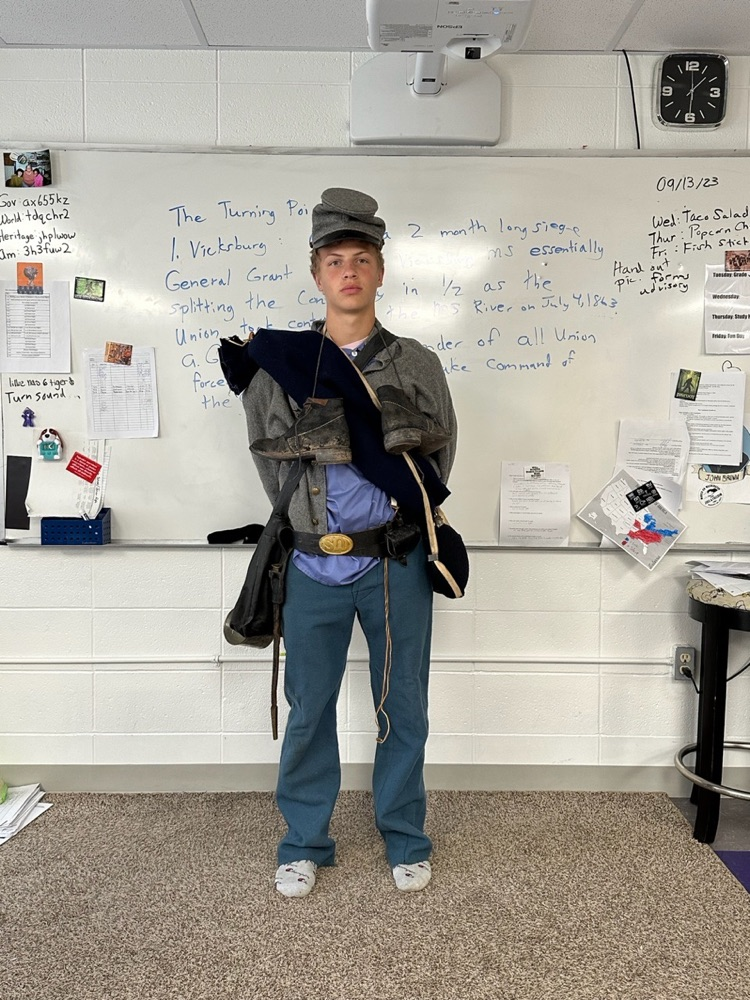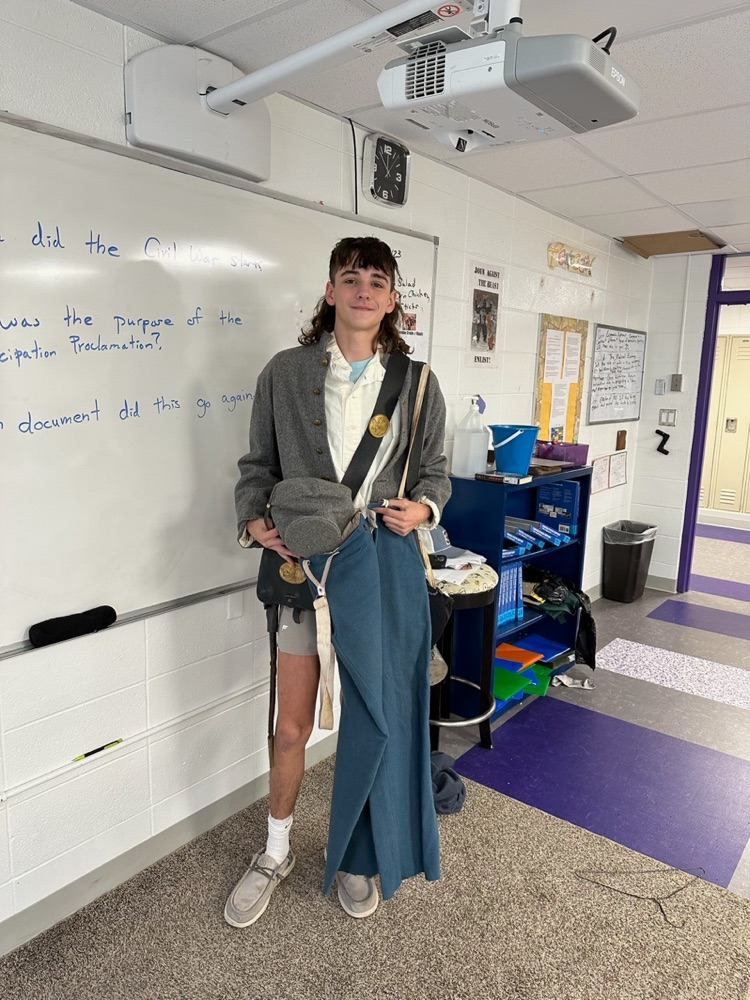 Kindergarten practiced their numbers and enjoyed some fresh air!!! It was a GR8 day to be a Tiger cub!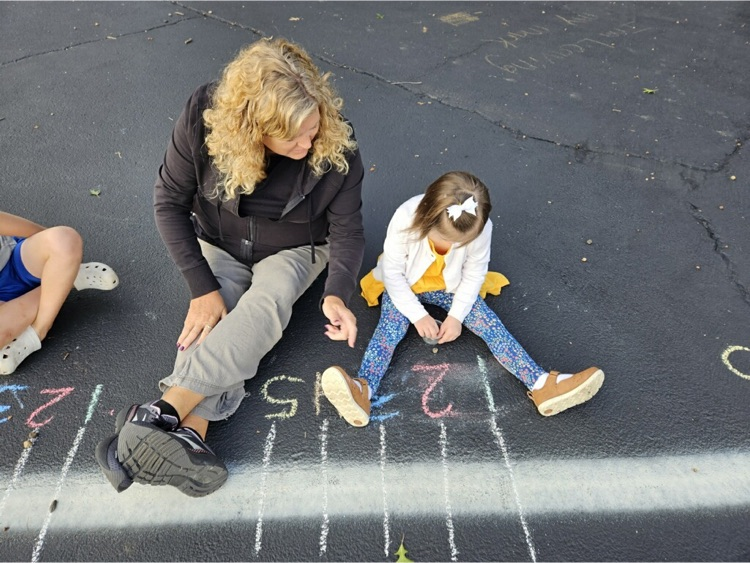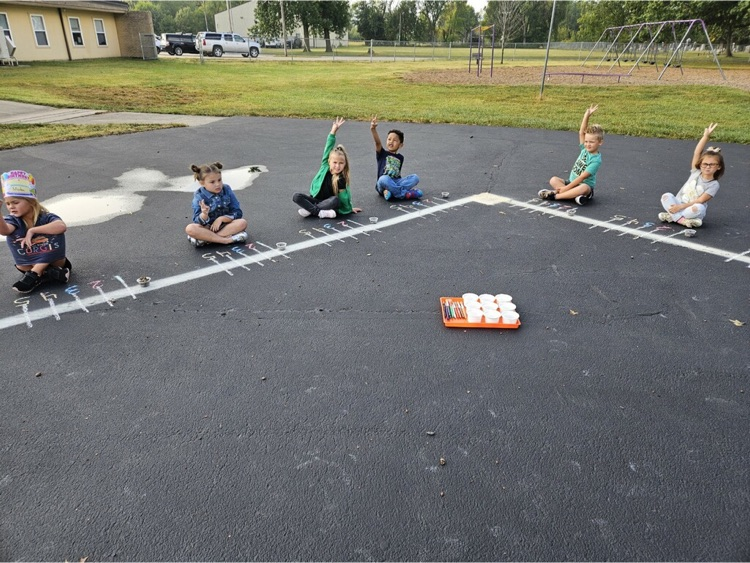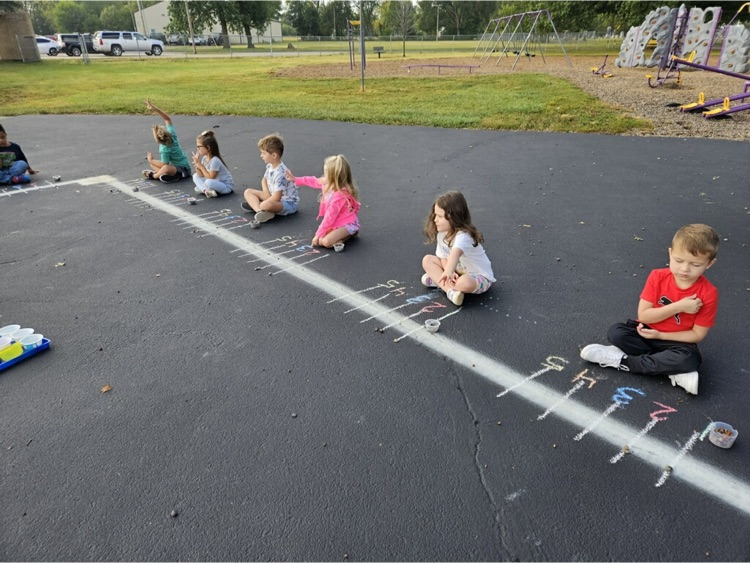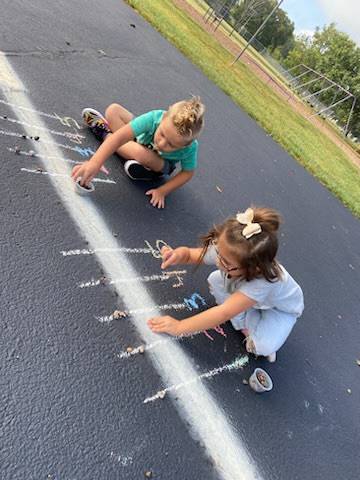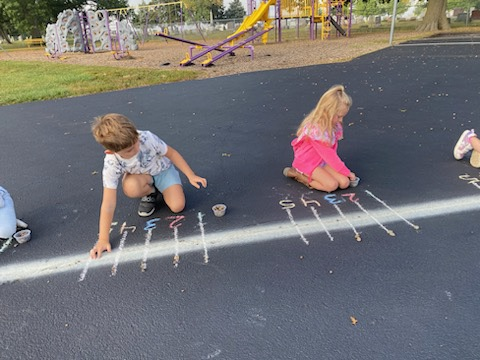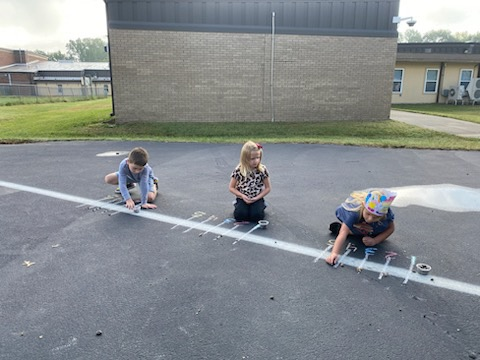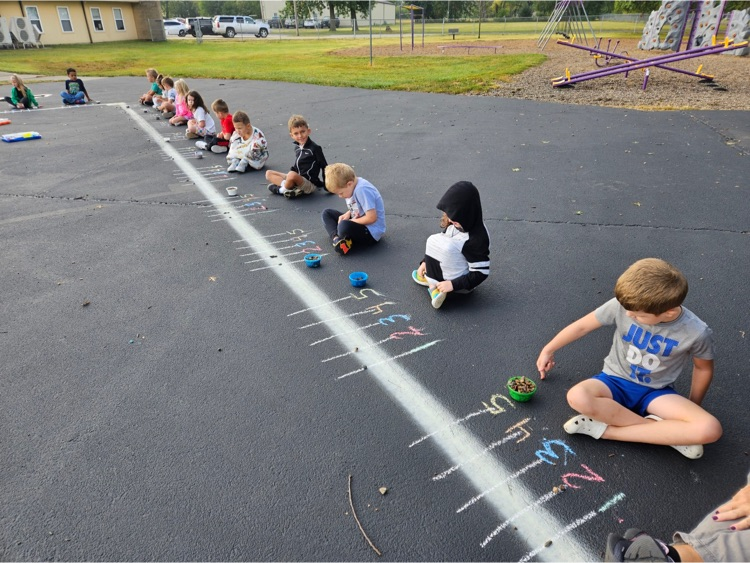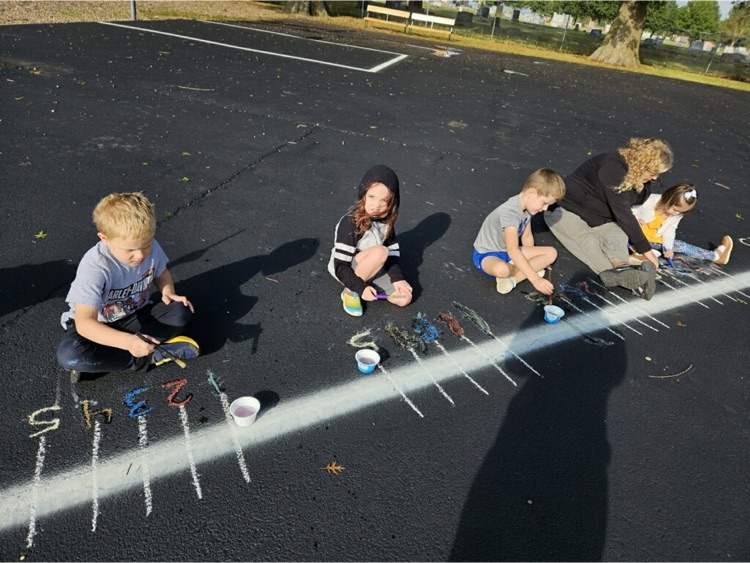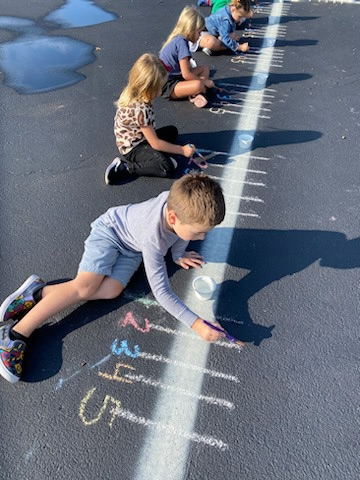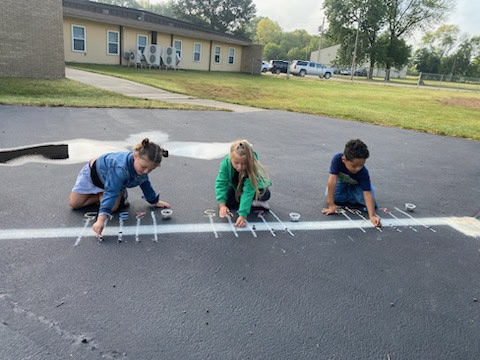 Kindergarten enjoyed some outside lesson time! They worked on number recognition and counting. They also enjoyed water painting over the sidewalk chalk numbers!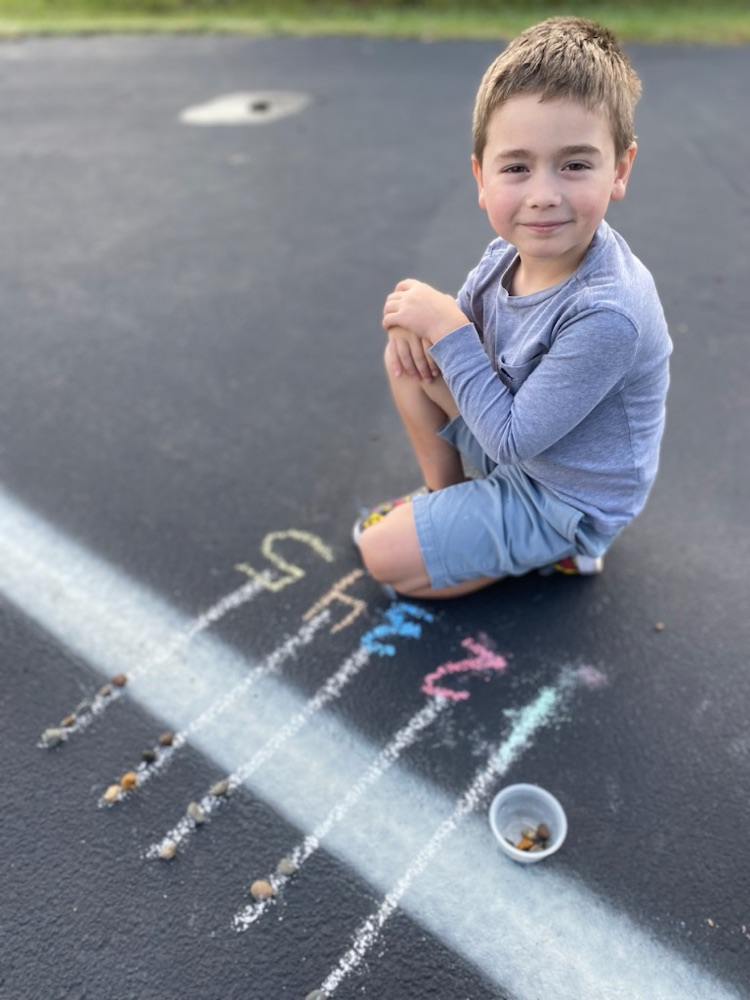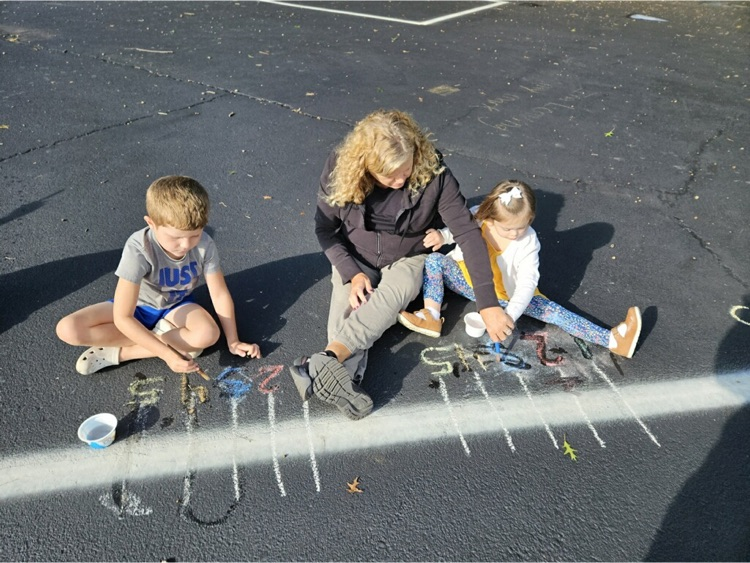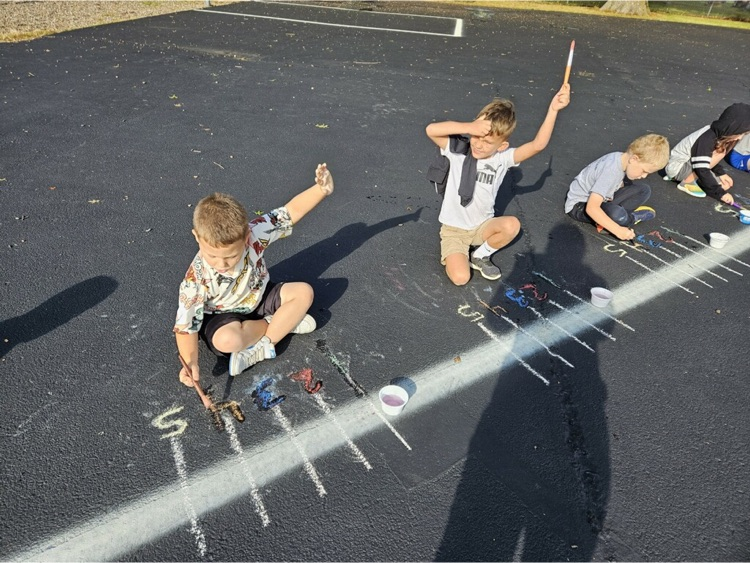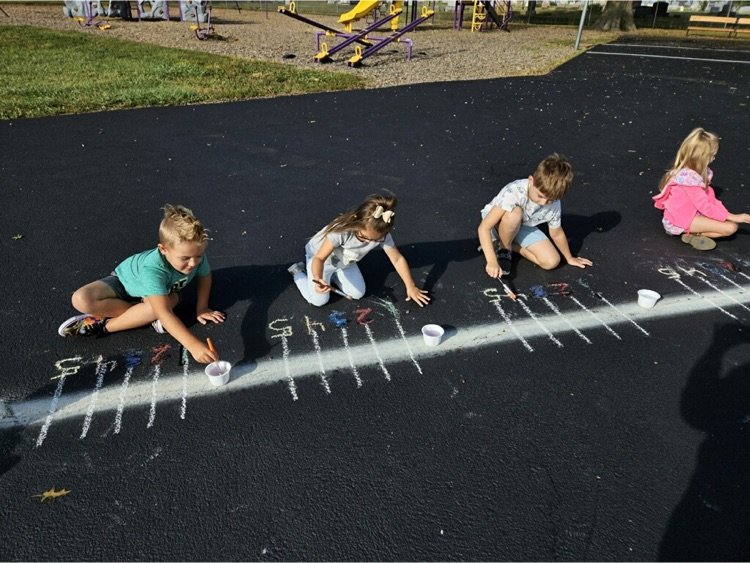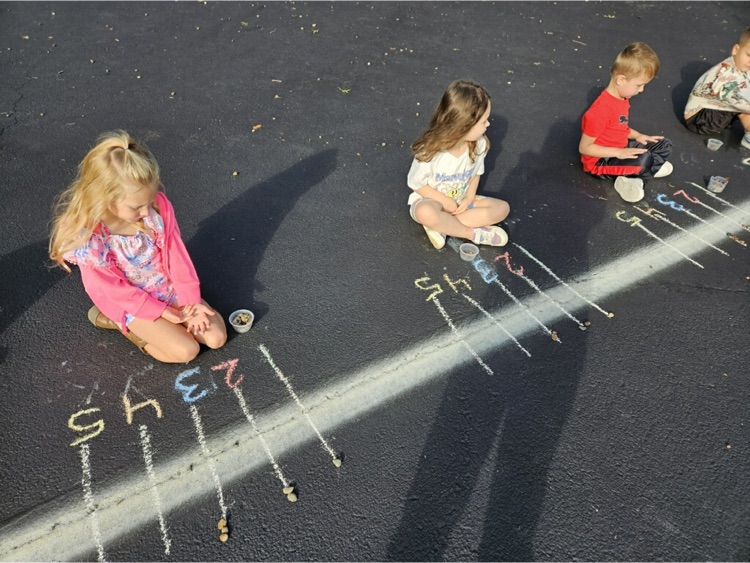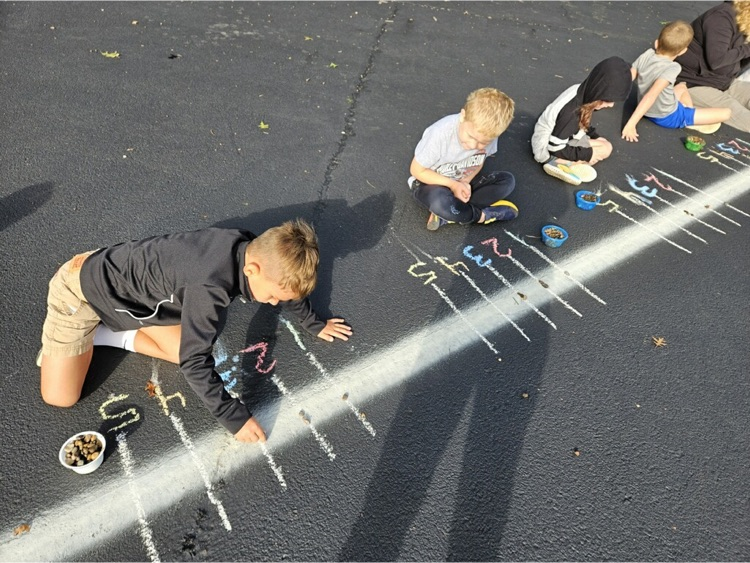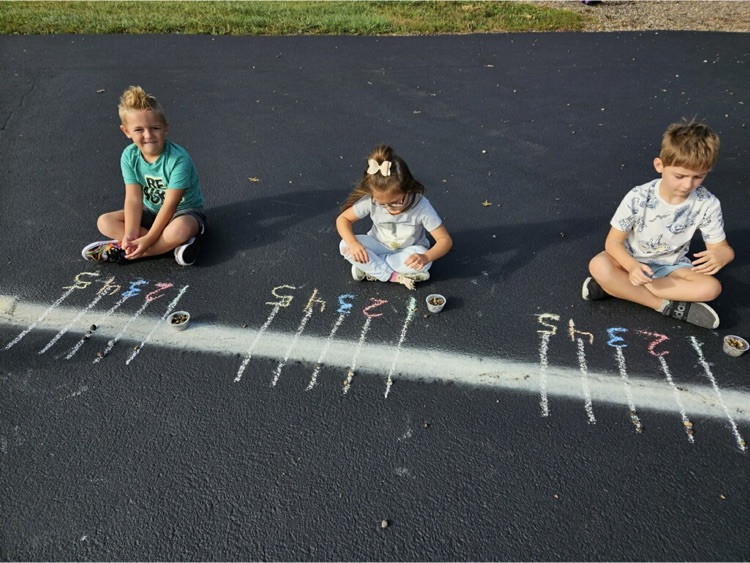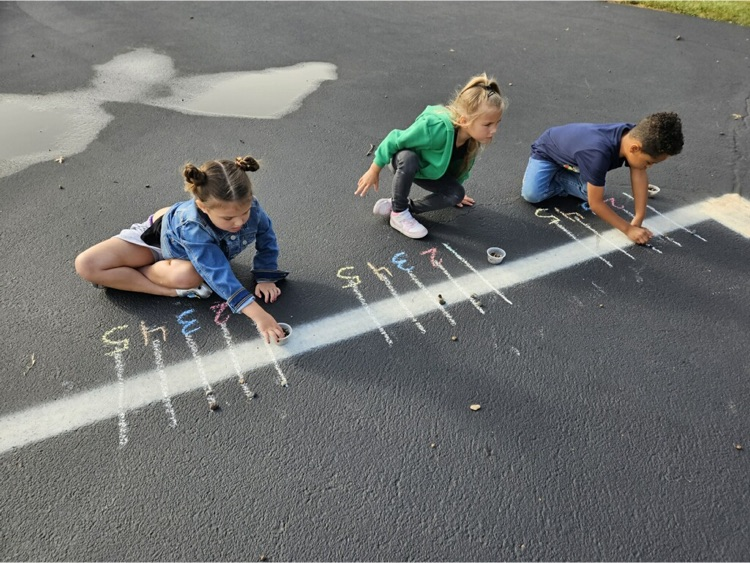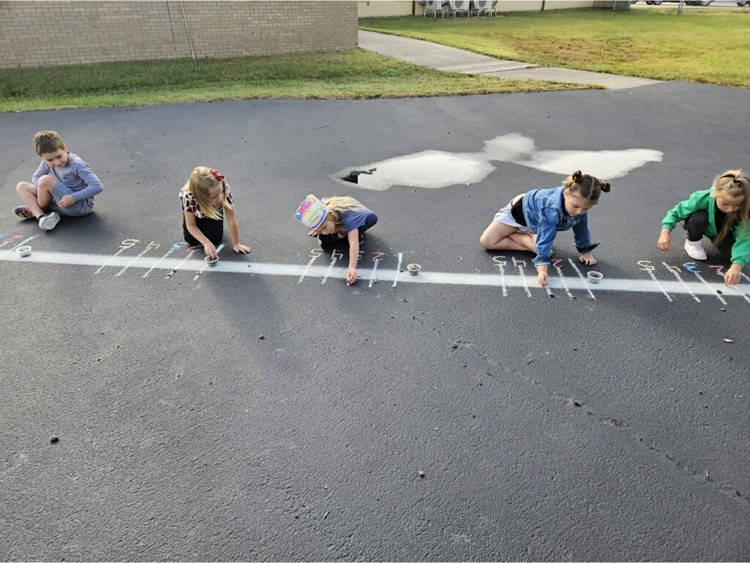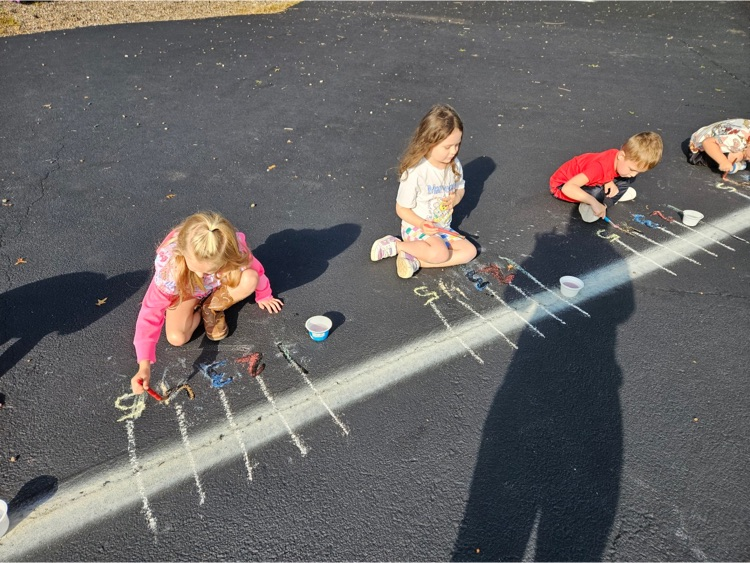 Varsity soccer got a hard fought win tonight vs. Lone Jack. The game was knotted up most of the first half until a hand ball was called with 4:30 left to play. Weston Crawford made good on the PK attempt to give the Tigers a 1-0 lead which held until halftime. Both teams had opportunities slip by in the second half before Lone Jack managed to get one past Mateo Rivas to knot the score up 1-1 with 8:25 left in the game. Undeterred, Green Ridge dug deep and managed to take the lead less than a minute later when Lucas Mason sent a ball through and Raul Ramirez ran onto, slipping the ball by the goalie and off the inside left post. The Tigers managed to hold off the Mules for the final 8 minutes to get back above .500. Next up is the Spartan Invitational in Moberly on Friday and Saturday. The Tigers will face Crocker, host Moberly, and finish with Chillicothe.


Girls golf traveled to Marshall this morning for an 18 hole tournament. The girls are gaining valuable experience as the day moves on. Soccer will have their home opener this afternoon against Lone Jack. Kickoff will be at 5:00 at the Rec Center. Go tigernation